Whether you have owned audio components or are new to the industry, you've probably come across different audio cables. Choosing the right cables is essential to great sound, and it can make or break your sound system. It is not uncommon to find people spending a fortune to build a world-class hi-fi system only ruin the sound quality by choosing inappropriate cables.
The best part is the market is flooded with different types of audio cables for different audio needs. Although most look identical, each type of cable differs in terms of construction and the type of signal they carry. Ideally, different cable designs offer a unique way of transmitting audio signals from your devices to your speakers.
Some of the most common speaker cables are optical and 3.5mm cables. At first glance, the two audio cables look identical. However, their mode of operation is much more than meets the eye. So, which is better between an optical vs. 3.5mm cable? Can I connect optical audio to 3.5mm output?
Generally, the difference between the two audio cables comes down to their connectivity anatomy i.e. one is analog while the other one is digital. In this article, we'll discuss the two popular speaker cables in detail while weighing up their advantages and downsides. Now off we go!
Optical Cable Overview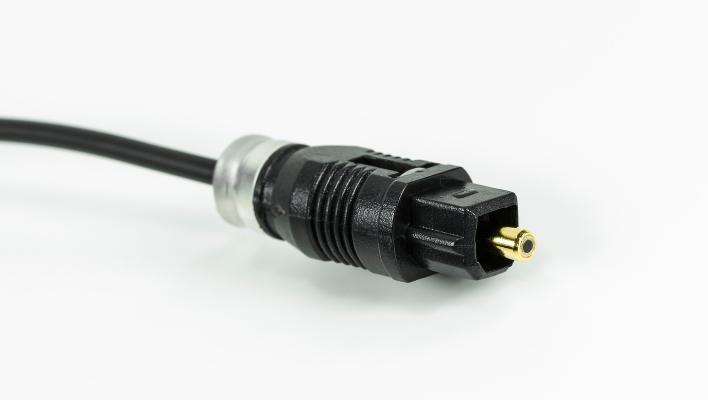 An optical cable, just like any other speaker wire, is used to transmit audio signals. The cable utilizes light to transmit signals, and it is inherent in both older and modern electronic systems. As a rule of thumb, optical cables are generally used to carry digital signals from one audio component to another.
Optical fiber cables work and look different on various components, and their purpose will vary depending on the intended purpose. For instance, your TV will use an output connector since it is designed to send out audio or sound signals. On the flip side, the external speakers or amplifier will bear an input connector, which it uses to receive the signals.
This is the complete opposite of advanced cables such as HDMI, which sports the same ends i.e. it doesn't really matter which end you connect to which device. Most optical cable designs will have a protective cap on the connectors, but the best part is that you can easily remove them before making connections.
Although optical cable transmits uninterrupted signals, they are not designed to run over long distances. Using a long optical cable may prevent audio signals from reaching the other end concurrently, leading to 'blank' portions or jittery sound. So, if you need to use a cable over an extended length, the optical cable may not be the most ideal option.
Uses of optical cable
Optical cables have a wide range of applications ranging from speaker connections, telephone lines, computer connections, and much more. In addition, they are widely used to make connections in automotive for applications such as lighting both the interior and exterior of your car.
Supported digital formats include;
Dolby Digital EX
Dolby TrueHD
PCM stereo audio
DTS HD master
Pros of optical cable
Outstanding audio separation
It is compatible with multiple digital audio formats as well as hi-res audio
Works great with surround sound systems up to 7.1 setup
Minimal wiring without compromising audio quality
Cons
Signal interference when working with long cables
Most are pretty expensive than the 3.5 cables
3.5MM Cable Overview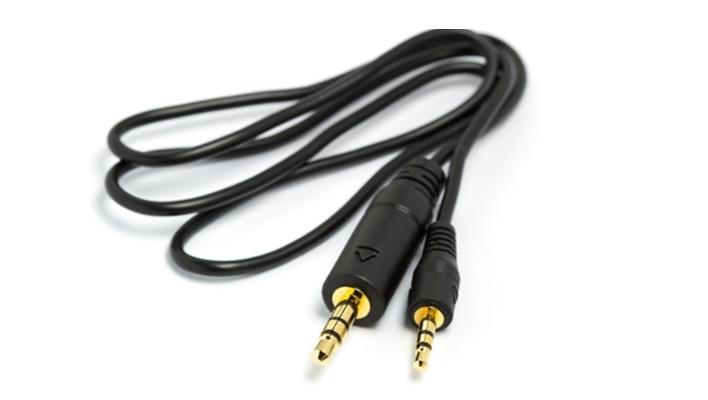 The 3.5mm cable is a simple stereo cable designed to transmit analog signals between audio components. Basically, 3.5mm cables are shielded wires, with sort of RCA connectors on both ends. A 3.5mm cable connector is designed in a similar way to that of an optical cable, but instead of transmitting digital signals, the former carries analog stereo or mono signals.
These cables come with 3.5 mm plugs that support connection between compatible audio components. The 3.5mm cable also supports microphone signals making them ideal for both small and large audio equipment.
Basically, you can use a 3.5mm cable to connect plenty of audio devices, including MP3 players, smartphones, laptops, portable music players, and headphones into your vehicle stereo system for playback. You can find 3.5mm inputs in a range of automobile audio systems, audio amplifiers, stereo receivers, and even powered loudspeakers.
Contrary to optical lines, which are designed to be used over a short distance, a 3.5mm cable is made to maintain audio quality over long distances. So for applications that require long cable runs, the 3.5mm cable is the way to go.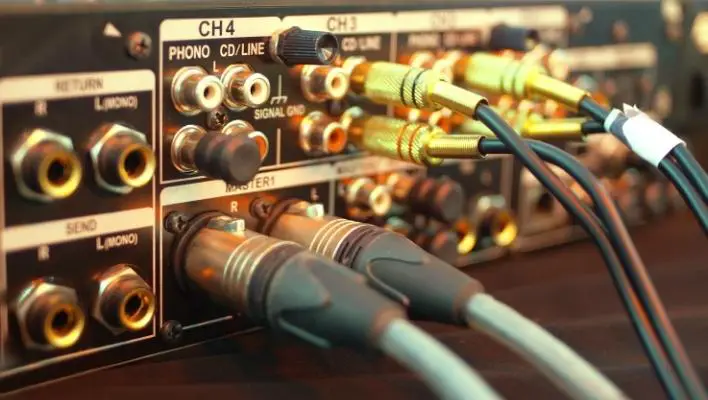 Uses of 3.5mm cable
The 3.5mm cable is perfect for any application that involves analog audio data, provided that your devices have a 3.5mm output port. It is also ideal for mono sound applications that require analog signals to be transmitted via a 3.5mm cable. The best part about the 3.5mm cable is that it is compatible with multiple audio devices, both traditional and modern.
Pros of 3.5mm cables
Universal compatibility- it is compatible with almost every audio device
You can use one cable with all your compatible devices
3.5mm cables are not only compatible with multiple devices but also readily available
Supports audio transmission over long distances
Cons
It is highly susceptible to audio distortion
It does not support digital audio formats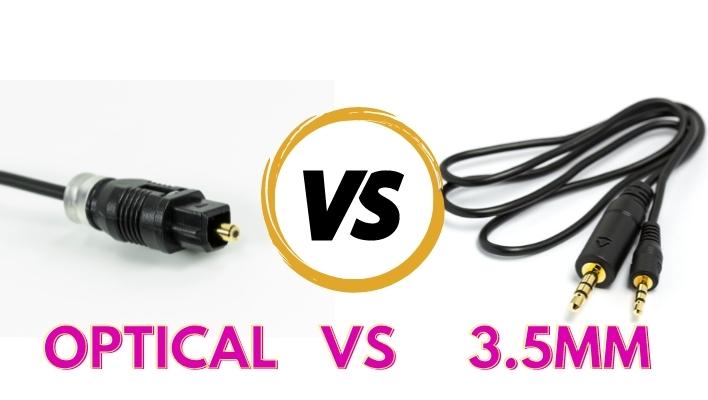 Differences between optical vs 3.5mm sound quality
When connecting any audio component, it is important to understand how the two cables compare and contrast with each other. First off, both cables are designed to support a range of audio formats. First-time users would probably not notice any difference between the two in terms of sound quality.
However, from an expert point of view, the optical line is considered superior with excellent channel separation and clearer sound. Ideally, an optical cable is specifically designed to carry high-quality digital signals between two audio components.
In addition, optical cables are compatible with sound systems up to 7.1 configurations. Provided that the connection is complete, the quality of audio files remains uninterrupted and unchanged. However, it is important to note that the length of your cable and the source device will have a huge impact on overall sound quality.
On the other hand, the 3.5mm is arguably more susceptible to external interference than its optical counterpart, making the latter provide excellent sound quality. Interference is often characterized by popping or cracking noises, especially at high volumes. For this reason, the 3.5mm cables are often underutilized as they fail to meet the audio needs of most people.
Frequently Asked Questions
Q: Is an optical cable the same as a 3.5mm cable?
No. Although they look similar the two cables are entirely different, and you should never attempt to use a 3.5mm in place of a dedicated optical cable. This is because the analog signal transmitted by the 3.5mm cable has different characteristics than the digital one.
Is optical cable better than 3.5mm?
In terms of sound quality, the optical cable wins. Based on our experience, an optical connection seems to provide superior sound quality, which allows for improved detail and excellent dynamics. So, if you're faced with a straight choice between an optical and 3.5mm cable, we'd advise you to go for the former.
Conclusion
When it comes to matter audio cables, the terms optical and 3.5mm are bound to come up, which might throw you into more confusion. The two look quite similar in terms of aesthetics and wiring, and that's why they are often confused.
The primary difference between 3.5mm vs optical is the type of signal they transmit. Since audio systems are different, it may be a good idea to try both connections to determine which connection method will provide superior sound quality.
However, it is a no-brainer that optical cables are more popular than their 3.5mm counterparts. Optical cables are easier to use, plus they offer a wider variety of convenient features. Either way, no matter what type you prefer, we can assure you that both will serve their intended purpose.