Are round speakers better than oval speakers? Everyone wants the most out of their audio system. Here is the better choice between round vs oval speakers.
Whether you're enjoying quality time at home or driving, you want a decent audio system that looks good and sounds good. A decent audio system makes your time more enjoyable and brings out the quality music your ears have been yearning for. For a long time, speakers have evolved from simple devices into top-notch round or oval speakers all thanks to technology.
Speakers play an essential role in any audio system. They can be considered the most important part of the system because there can be no music without them. Your speakers also determine the quality of the mudic. You can purchase any speakers for your home systems, but things are a little bit different when it comes to cars – most cars come with factory-made speakers, which have a higher tendency to produce lower quality audio. Some are also faulty.
Speaker Design
We all know that a speaker is a device that converts electrical signals from an audio source into sound waves. Sound waves, on the other hand, are defined by amplitude and frequency. Various types of speakers, including round vs oval speakers, have different capabilities for sound production.
The bottom line is, a lot goes into speaker design. While doing your research, many questions may linger in your mind like; are oval speakers better than round speakers? What do oval speakers for cars sound like? If so, what makes them the preferred option? Here is the truth behind oval and round speaker designs.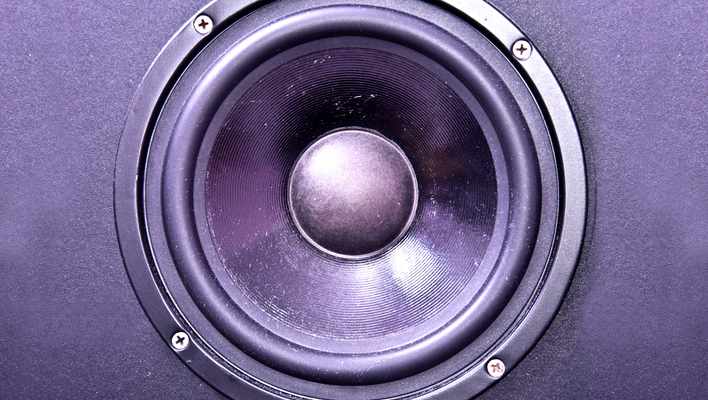 More About Round Speakers
First of all, are all speakers round? No. However, round speakers are the most common type of speakers you'll ever find today. Known for their round shape, these speakers are often found in home theatres, subwoofers, tweeters, some car speakers, radios, among other devices. To some extent, they're easy to make – all components exist separately, meaning that the speaker can channel different frequencies to the appropriate driver via designated crossovers.
The round design makes it possible to disperse sound signals evenly in all directions. When placed at the right location, these speakers cover a wide area and an unmatched entertainment experience. Round speakers will also give room for synchronization and a far much clearer output.
People love round speakers because they offer far much better performance than other speaker types. The round design provides enough space and enhances frequency signals from the amplifier. Generally, the round shape has applications such as handling low-frequency signals while the tweeter takes care of high-level frequencies.
Examples And Advantages Of Round Speakers
There are hundreds if not thousands of round speaker manufacturers today. Some common round speakers come from big names, including Kicker, Visual Performance® Round Speakers, Pioneer, Rockford Fosgate, etc. The Harman Kardon Onyx Bluetooth speaker is a good example of a round speaker. It has a smooth frame, well-polished finishing. It also offers a range of different frequency spectrums.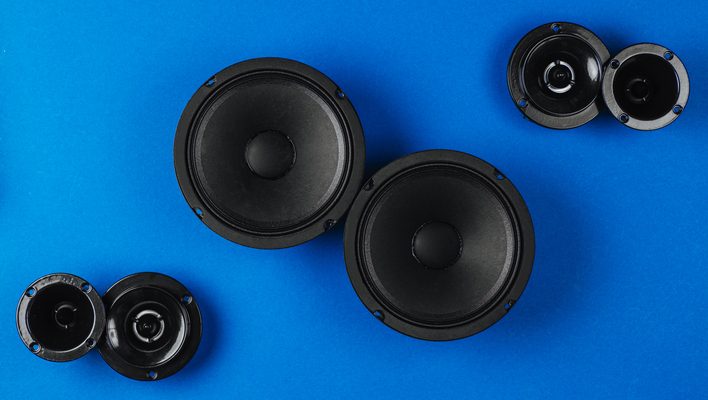 Round speakers features include a smooth rubber frame and a rubber handle.
Before installing a round speaker, it is essential to take a few measurements that help pinpoint the best location. Use a stud finder to ensure that there are no studs and clear any obstructions that may interfere with the speaker. You also want the surround speakers strategically placed for a better experience.
Pros
Round speakers come with separate components, meaning better quality sound quality.
Distortion of sound is reduced to a minimum.
Cons
Round speakers are sometimes hard to install and may take a lot of time if the space provided is not enough.
Round speakers for cars require more space compared to oval speakers.
They are more costly.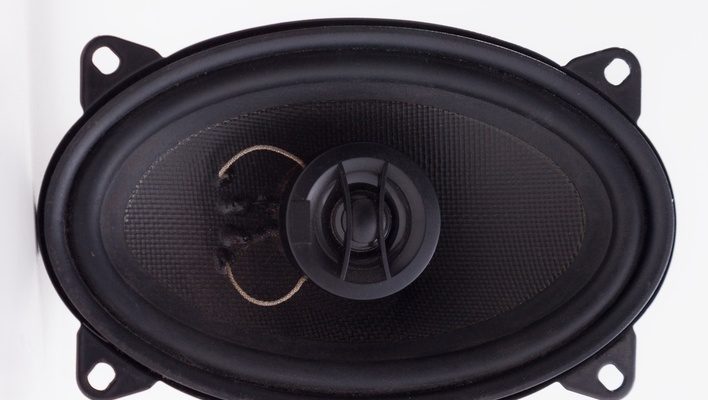 Oval Speakers
Oval shape speakers make maximum use of the limited space in cars. An example of an oval speaker is the Boss CH5730 chaos series 3. It is built to fit small spaces as it is 5'7 inches. It also produces good quality sound. Oval speakers have the ability to maximize their cone size depending on the space available.
As we all know, low frequencies are best handled by bass speakers, while tweeters handle high frequencies. The sound quality is affected by the size of the cone; a larger cone size produces better bass sound due to free air circulation created by its large surface area.
Oval speakers such as the Boss CH5730 Chaos Series 3 coaxial speaker has a 300-watt power rating at its peak and 150 watts RMS. It has a frequency response of 100- 18000 Hz and an impedance of 4 ohms.
Other features known to some oval speakers include:
Metallic poly injection cone with a foam surround.
High-temperature aluminium voice coil.
A rubber surround.
Piezo tweeters.
Polyamide dome midrange.
Why Oval Speaker?
Oval speakers can produce a deeper bass compared to round speakers.
They operate on a wide range of frequencies.
Space efficiency – can fit in cars and other smaller compartments.
Minimal installation complications.
More economical.
Cons
From time to time, it may produce poor quality bass.
Are round speakers better than oval? Round and oval speakers have their pros and cons. Therefore, it would be unfair to deem one superior to the other. However, we can judge both speakers based on the occasion they are being used for. For instance, round car speakers are designed to produce high-quality treble, mid-range, and low-frequency sounds. But when it comes to cost consideration, space allocation, and ease of installation, oval speakers are the better option. The oval shape fits perfectly in a car without altering other components.
What Are The Best Car Speakers For Sound Quality?
For every car audio enthusiast, door speakers should be at their best for high-quality music when driving. However, you have to consider several factors before buying yours. Round speakers can outperform oval speakers. However, space and budget constraints make oval speakers the better option.
By choosing a tweeter with great dispersion and setting the crossover frequency as low as possible to minimize " beaming" from the speakers, you can achieve a spectacular performance from your system. If there is enough space, you can install the components on some rigid backing to reduce the movement of the individual drivers, which causes distortion.
When it comes to the best bass sound, round car speakers win the race. They produce a clearer bass compared to the coaxial speakers. We understand that space might be a major issue in specific car models like the sedan. In this case, it's okay to fit yours with a 6×9 oval speaker. It also combines a coax with a subwoofer, but instead of free air woofer, the design employs a relatively small but powerful bandpass box.
Avoid upgrading only one component and completely ignoring others. If you upgrade the sub, don't forget the tweeters. Otherwise, the bass may overpower the other sound elements, which will result in more problems.
Also Read: Surround Sound Guide: Front Height Speakers vs. Surround Back
FINAL THOUGHTS
The topic of round vs oval speakers is an endless debate, although we believe that round speakers are the better option. However, it would be best to place other factors like cost and space into consideration before making your final decision. Otherwise, both speakers work towards your end goal; getting the best sound experience from your system.