It's 2023. Headphones come in all shapes and sizes. Finding a good pair is difficult, and choosing the right type of headphones is even more difficult. But why should you buy headphones in the first place?
If you've ever been on a crowded bus, you may have noticed the value of a good pair of headphones. People can be pretty loud; the person beside you may be uneasily talkative, and if there's a kid crying on the bus, you'll be left wishing you had a pair of headphones to block it all out.
That is the beauty of headphones—they completely disconnect you from reality and bring ease, whether it be through music or watching YouTube videos. But along with that, an important thing to consider is which type of headphone set can give you the best experience.
On-ear headphones and over-ear headphones are two main styles of headphones on the market right now. Both are remarkably similar to each other. On-ear headphones have smaller ear pads that make the headphone sit on top of the ear, while over-ear headphones are the type that have relatively larger ear pads and sit around the entire ear, covering it up.
While both styles offer traditional and dual ear pads for listening, the only difference between them is how they actually fit in your ear and how comfortable they are to wear. Although comfort mostly comes down to what material the headphone manufacturer uses to make the ear pads, the design still plays an important role!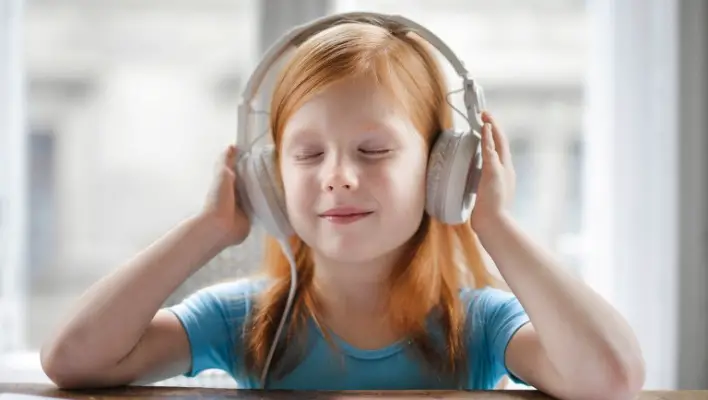 Which headphone set sounds better?
Some general questions to consider while looking into headsets are:
Do I already have a preference for in-ear, on-ear, or over-ear headphones?
Will I have to use the headset for extended periods of time?
Is the padding soft and comfortable?
How heavy or light is it?
Is it the proper size or fit for me (e.g., the correct earbud size; ear pads that do not push too hard on the ears)?
Will I have to work in a noisy environment?
Is the microphone position appropriate for me?
Will I have to carry it (due to its size and strong design)?
Is it necessary to be able to move about during a call?
Should it be a Bluetooth headset?
Is stereo audio supported by the headset?
One of the most important factors that must be considered before buying a headphone is how it is going to sound. The good thing is that modern on-ear and over-ear headphones are both sonically satisfying. They share many similarities, such as modern Bluetooth chips that are energy efficient and feature audio codec software such as "THX Spatial Sound" or
We should mention here that Bluetooth headphones with a dedicated battery will definitely sound better. That is simply because they're able to provide an external power source that drives both the tiny speakers inside the headphones.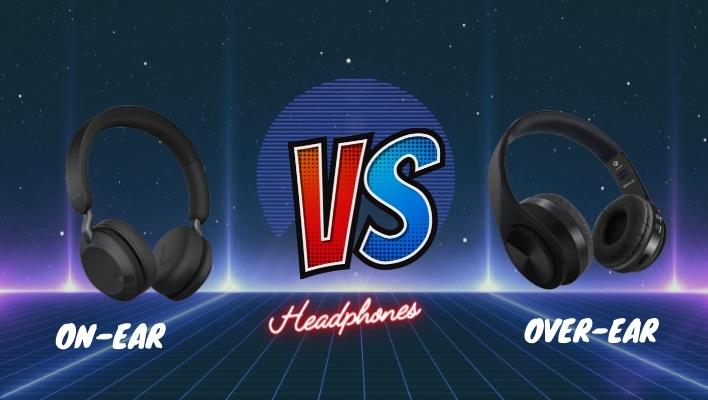 On-ear vs. over-ear headphones: which one is more comfortable?
Size is one of the main differences between on-ear and over-ear headphones. It also has an impact on the weight that is applied to your ears while wearing them. On-ear headphones are designed essentially for more portable use while still being capable of holding a decent-sized battery, some microphones, and drivers inside.
Over-ear headphones, on the other hand, can be used in a portable setting, as in a folding headphone design, but they are relatively large and heavy since they have to actually go over your ear. The bigger headphone body simply means more weight, and this can be a nuisance!
On-ear headphones are much lighter and give a mesmerising experience without being constricting (the ear pads are tight).
Another difference that people usually notice is that on-ear headphones are guaranteed to fit your ears, but on the other hand, over-ear headphones might not depending on the size of your ears.
Larger earpads in over-ear headphones can cause your ears to feel hot. Since the materials used to make earpads include leather which is a great material for absorbing both heat and sweat, over-ear headphones can get pretty uncomfortable to wear in the long run.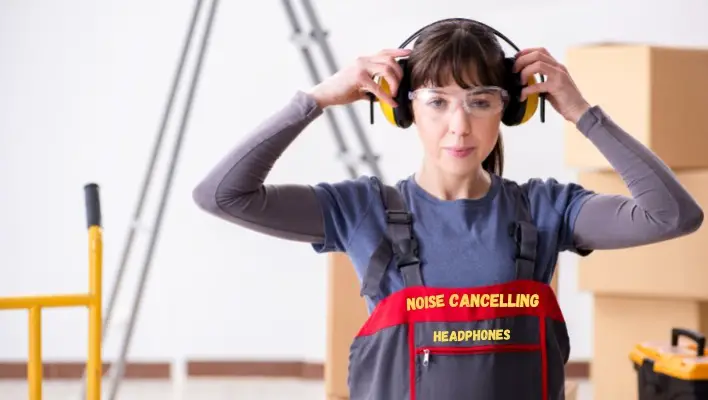 Noise cancellation?
Eventually, a big difference between on-ear headphones and over-ear headphones will be that the on-ear headphones have ANC support (active noise cancellation). This is because of their larger size, which we'll explain.
Despite the fact that both over-ear and on-ear headphones have ear pads that dampen noise from the outside world (passive noise cancellation), ANC technology is far superior, similar to closing a door to shut off noise from outside.
On-ear headphones that have active noise cancellation are somewhat uncommon, meaning they're both difficult and expensive to manufacture. You're much better off at finding over-ear headphones with this feature.
Active noise cancellation mainly helps you listen to music at a low volume, which is something to think about when you have been using the headphones for long listening sessions and your ears start to hurt.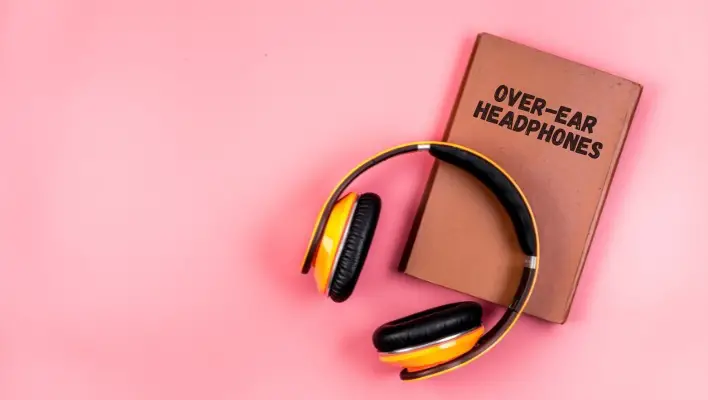 On-ear or over-ear headphones: which one has a better battery life?
It's easy to be misled by the fact that on-ear headphones would have a less efficient battery than over-ear headphones because of their size. In fact, yes, over-ear headphones do have an edge over their size; a lot of headphones that have good battery life are in fact over-ear headphones, but features such as ANC (active noise cancellation) and audio codec drivers need a lot of energy.
But if the ANC factor is turned off, you can expect your headphones to last much longer. It is also true that a lot of top manufacturers will release non-ANC models side by side, and these are the ones we believe are the ones to buy if you're looking for a longer play time.
The volume of the headphones being used also plays a factor in their playtime, as using them at low volumes makes the battery last longer.
So which one is better?
There is no such thing as a bad decision. Those who prefer battery life and portability can go for on-ear headphones. In fact, on-ear headphones are also much more aesthetic, and look more elegant, so that is a huge point in their favor.
But if you value efficient audio quality, want a noise cancellation feature, and don't have a problem with the weight, your go-to should be an over-the-ear headphone style.