If you are more into computer gaming or love to watch movies or listen to music without disturbing others, investing in a high-quality headset is a must. These audio devices come in different styles and shapes to allow you to choose a headset that best suits your needs.
One of the key characteristics of good headphones is high-quality drivers. The drivers are critical components of headsets that help to transform audio signals into audible and clear sound for the listener. Now to make out of your headphones, you'll need to understand the impact of driver size on the quality of audio.
Usually, headphone manufacturers give out the diameter (usually in millimeters) of drivers used when designing the headsets. As a general rule, the size of the driver helps determine the loudness of your headset, and the larger the diameter of the driver, the higher the sound quality delivered.
This write-up aims to highlight the difference between 50mm vs 40mm drivers as well as their impact on the overall sound quality.
Understanding 40mm drivers vs 50mm drivers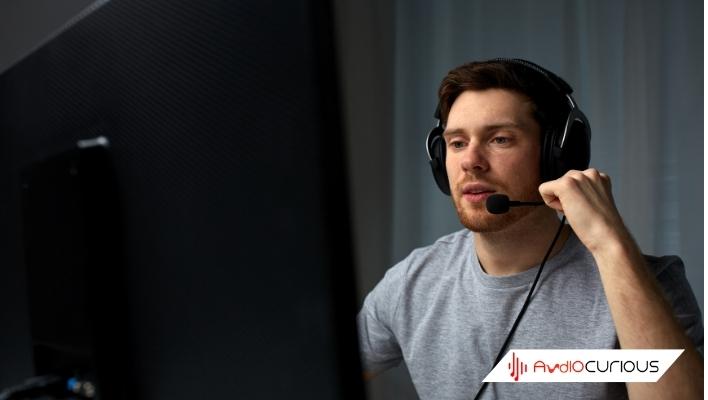 When discussing headsets, the size of the driver is a very critical feature, if not the most important one. As we have mentioned, the drivers are responsible for the sound you hear, and in return, the driver's size determines the quality of the sound output.
Generally, the size of the driver is directly related to the sound level of your headphones and we can say the same for both the 40mm and 50mm drivers. In addition, the driver size varies from one brand to another, but it also depends on the anticipated sound output.
Before we proceed, here is a simplified comparison table to help you understand the differences between the two driver's sizes!
| | | |
| --- | --- | --- |
| | 50mm drivers | 40mm drivers |
| Size of | Relatively bigger to accommodate the large | Smaller in size compared to 50mm |
| headphones | driver size | headsets |
| Bass response | Deep bass | Less bass |
| Sound output | High sound output | Low sound output |
| Mids | Average mids | Better mids |
| Treble | High frequencies are a bit lacking | Excellent highs |
From the comparison table above, it is easy to see that large drivers are associated with more bass output and incredible sound quality. The larger diaphragms used in 50mm drivers allow your device to move more air, thereby increasing the sound pressure. The increased sound pressure, in return, results in strong sound waves, and this is particularly critical in the reproduction of the bass frequencies.
However, this is not always the case and larger drivers do not always translate to better bass quality. While some companies may brag about producing headsets with bigger drivers, some of these units may lack the capacity to reproduce the sound quality of their smaller counterparts.
That said, it is not uncommon to find 40mm drivers with better bass response than 50mm devices, and at the same time, offering the listeners an immersive sound experience. As such, larger drivers do not always guarantee better sound performance and vice versa. In addition, most cheap 50mm drivers may lack the treble needed to balance out the bass response.
Basically, the design of 40mm drivers allows them to provide excellent mids and trebles, which lets listeners to enjoy a neutral/natural and well-balanced sound. In addition, 40mm headphones allow you to experience details, and they are especially important in the reproduction of vocals with a soft touch. As such, if you're more interested in hearing more mids and less low-end frequencies, investing in a device with a 40mm driver will be the most ideal option.
One area where 50mm drivers tend to shine is on the bass frequencies. If you're after powerful bass, then you'll need drivers with a large diaphragm, and this is where 50mm drivers come in. Furthermore, headsets with a 50mm driver are designed to produce a more dynamic sound while guaranteeing you an immersive and deep bass.
On the contrary, 40mm drivers tend to struggle with bass frequencies, and this is attributed to their smaller diaphragm. So when it comes to low-end sounds, headphones with 40mm drivers are overpowered by their 50mm counterparts and this is self-explanatory.
The 50mm drivers still deliver satisfactory mids and highs, but compared to 40m devices, the latter remains undefeated. In general, 40mm devices deliver excellent results when it comes to mids and high frequencies, but we can't say the same for 50mm drivers. Audio devices that are equipped with 50mm often deliver a punch, but they lack the neutral sound associated with their 40mm counterparts.
40mm vs 50mm headset—Which is Better?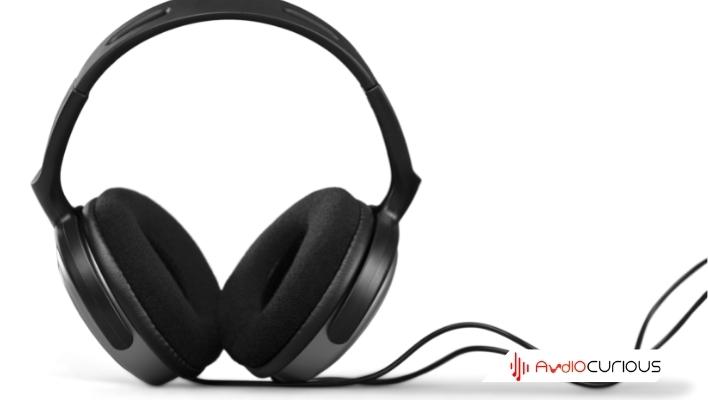 The 40mm drivers and 50mm drivers are perfect examples of different driver sizes that are specially designed to meet a range of listening needs. Contrary to most people's expectations, larger drivers do not always mean good sound quality. As such, your choice between 40mm driver vs 50mm gaming headset will vary depending on sound preferences and demands.
For instance, the 50mm driver is your to-go headset if you're looking for a powerful sound or something for heavy-duty bass applications. Headphones with 50mm drivers will undoubtedly meet and exceed your expectations while allowing you to take your sound experience to the next level.
On the other hand, 40mm drivers still deliver fantastic sound quality, which is not only relaxing but also natural sounding. In addition, 40mm devices are your best bet if you're after better vocals, but they tend to sacrifice the low-end tones. At the end of the day, it all comes down to your sound preferences and individual needs.
So, if you love partying and looking for something that can deliver a punch or something that can immerse deep into the action, going for 50mm drivers will definitely pay off. On the other hand, if you are looking for a headset strictly for gaming, then 40mm devices are sufficient since you won't mind much about bass.
Apart from the size of the drivers, some of the factors that come into play when choosing headsets include the build quality of the drivers, the material of construction, the presence of noise cancellation features, the level of tuning, among other factors. In addition, the overall impedance and positioning of the drivers also play a significant role in the loudness of your sound.
The materials used and the way manner in which the driver is built into your headset is also going to make a significant difference. Furthermore, driver damping and tuning play a significant role in achieving the intended frequency response, and this is also going to have an impact on the final sound quality.
In a nutshell, while it is always a good idea to know the size of the drivers used in your headset, it is not the only factor that will determine the sound quality of your headset. So, what is it going to be 40mm or 50mm driver headset? Please let's know what you think!