Nothing can beat the feeling of enjoying your favorite music via high-quality headphones. A good pair of headphones allows you to experience high-quality audio, which is critical in music, gaming, and movie experiences.
However, not all headphones are created equal, and not all headsets will always lead to a premium acoustic user experience. Furthermore, with so many headphones brands available in the market, it can become quite challenging to shop for a headset that will deliver a great audio experience.
At Audio Curious, we are often asked old-age questions like "What is the best headphone brand?" Others ask, "What is the best brand of noise-canceling headphones?" We can start by saying that most headphone brands are exceptional, and they each offer their unique sound, defined by patented technologies.
However, the different brands offer varying styles when it comes to headphones to suit various user-case scenarios. So, we cannot give a definitive answer as to which brand is better. It all boils down to what your ears prefer to hear. With that in mind, we have created a list of some of the best headphone brands to help you understand each brand better.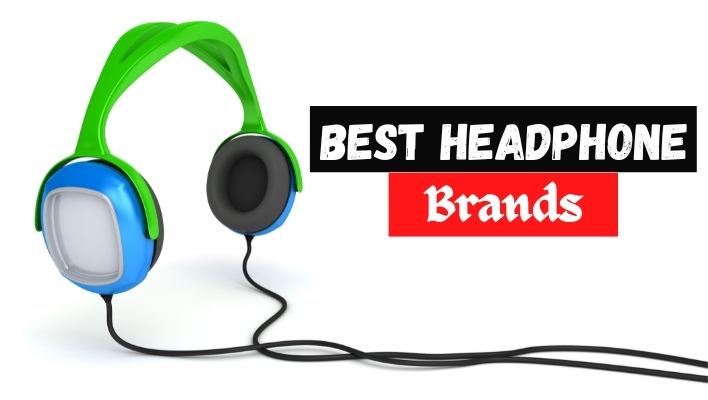 Top 10 Best Headphone Brands
i. Sony
Sony has undoubtedly become a household name when it comes to headphones, and it is for good reasons. It can be quite challenging for an audio manufacturer to pass the sound quality of a product from one generation to another, but Sony has managed to do this consistently. Whether you are looking for on or in-ear, noise-canceling, or wireless headphones, there is always a pair of Sony headphones for you.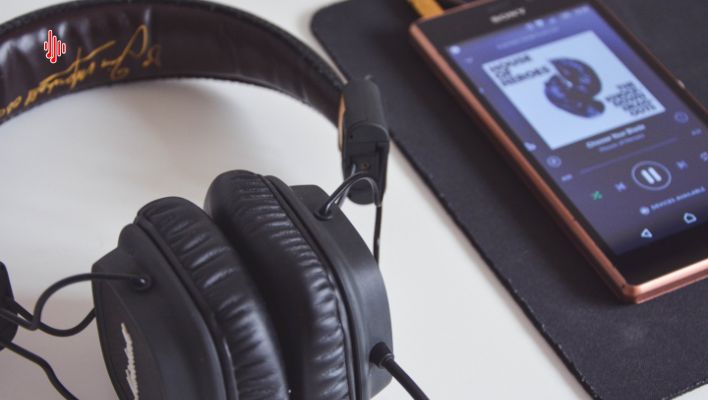 Sony headphones provide excellent sound and features, including great noise canceling capabilities, extended battery life, sensational sonic clarity, water resistance, and ease of use. Other refined features that make Sony a go-to brand for headphones include their premium ear cushions, which means they are comfortable to wear.
When you combine this with their effective noise canceling, you can rest assured that you've gotten yourself a pair of headsets that will effectively block you from the outside world's hustle and bustle. One of the best-selling Sony headphones is the Sony WH-1000XM4, which not only offers outstanding battery life but is also comfortable to wear all day long.
ii. JBL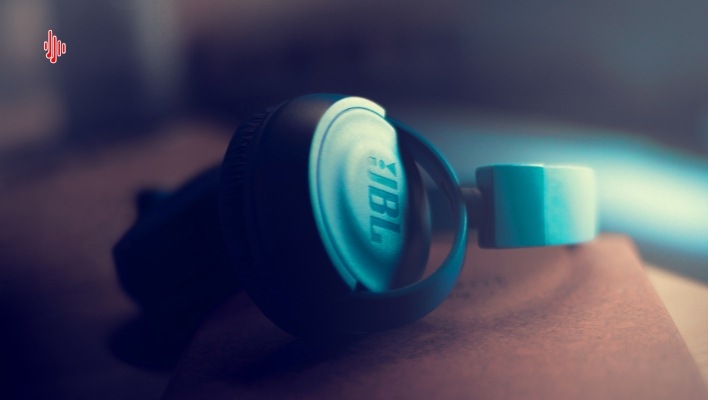 JBL offers award-winning headphones, which are an excellent choice for anyone who wants to listen on the go. The company is widely involved in the entertainment industry, and has a wide range of products for gaming, consumer electronics, professional electronics, and of course, microphones and headphones.
JBL may be a recognized brand for modern and incredible wireless speakers, but is also a popular manufacturer of headphones. No doubt JBL has now been superseded by new brands, but its headphones are far from becoming outdated, and they offer excellent value for money. Furthermore, JBL headsets provide a perfect blend of features and performance.
iii. Bose
Since 1964, Bose Corporation has been a popular brand for professionals and listeners expecting to enjoy great audio. The company is renowned for its portable home audio speakers and some of the best noise-canceling headphones on the market. These headphones deliver one of the most detailed, balanced, and dynamic performances you'll ever hear from a pair of headphones.
The company manufactures a wide collection of headphones and earphones in all categories for both consumer and professional markets. Bose Aviation headsets are among the pioneers of noise-canceling headphones and one of its best-selling units, launched back in 1989.
Today, Bose is among the industry leaders and is at the forefront of advancing headphone and audio technology to ensure that the products they provide are not only affordable but also the best quality possible.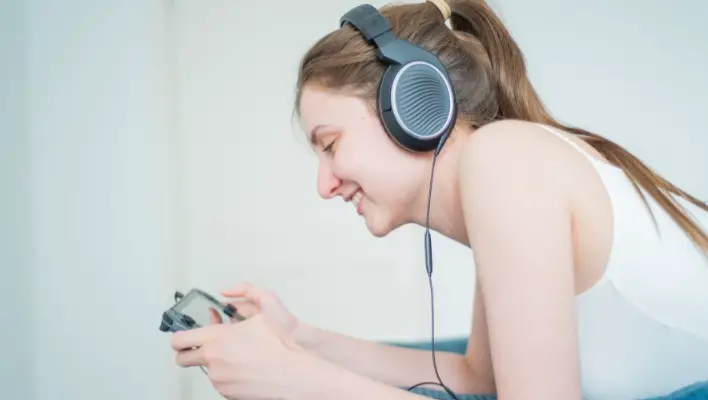 iv. Sennheiser
Sennheiser is a renowned manufacturer of audio systems, microphones, and headphones for consumer and professional markets. This German luxury brand has made a name for itself since it was launched in 1945. And not only has Sennheiser established its niche, but it has also excelled in producing some of the best noise-canceling headphones out there.
For starters, Sennheiser headphones are some of the most efficient noise-blocking headsets you'll ever come across. The high-end headsets are utilized in just about any professional setting, while the consumer-grade ones are popular among average listeners across the world.
v. Audio Technica
Audio Technica is a Japanese company that specializes in consumer and professional audio devices and equipment, including high-end speakers, microphones, headphones, etc. Audio Technica headphones are common in most audio applications, including professional music studios, broadcasting events, film sets, and on the heads of random music lovers.
Just like their loudspeakers, Audio Technica headphones are reliable, and are arguably one of the greatest high-fidelity headphones on the market today. The company is also known for its innovativeness and premium headset models, but they also produce affordable units for the consumer market.
Furthermore, the sound of Audio Technica headphones seem nicely balanced, the midrange is detailed, and the vocals are delivered in a cohesive way. That said, Audio Technica headphones can be described as high-fidelity headsets for music lovers and audiophiles alike.
vi. Shure
Shure has proven itself as one of the major players in the headphones and microphone manufacturing industry since its inception in 1925. The company has built its reputation as one of the go-to brands for headphones and other high-end audio products. In addition, it produces headphones for every listener's needs, from basic wired headsets to audiophile-grade units.
Shure is known for its wireless audio systems, monitors, digital signal processors, and mixers but it is also best known for its high-end headphones and earphones. Shure headphones, and in particular, over-ear models, offer a combination of audio quality and durability, making them some of the best-selling units out there.
Shopping Tip : If you are looking to buy either Audio Technica or Shure mics, our article on Audio Technica AT2020 vs Shure SM7B is a good place to get started.
vii. Bowers and Wilkins
Made from premium materials, Bowers and Wilkins's headphones are supremely comfortable and affordable, plus they offer unrivaled performance for much less money. The company's passion to innovate and drive for audio technology has given rise to an impressive line of headphones since its invention in 1966.
With more than half a century of experience in the business, Bower and Wilkins have several series of headphones to suit the different needs of their users. Furthermore, each unit is handcrafted using the expertise needed to make high-quality headphones. Headphones from Bowers and Wilkins are guaranteed to deliver a novel listening experience.
viii. Focal
Focal is a French audio company that is best known for its high-end audio products, including headphones. Focal is best known for its car and home audio products, but it also produces a wide range of great-sound headphones that comes at an affordable price.
The main selling point of Focal headphones is their sophisticated design which helps deliver excellent audio than similar brands of similar value. So, whether you're looking for something for listening to high-end audio quality at home or when traveling, or pair of headphones for a range of studio applications, Focal is your go-to brand.
ix. V-Moda
V-Moda has been a class-leading manufacturer of high-end audio systems, portable speakers, and accessories, including microphones and headphones since its inception back in 2004. The brand's progressive and innovative headphones are available worldwide, thanks to the company's team, which has kept in touch with recent technological advancements.
V-Moda headsets are superb choices in both professional and high-end consumer markets. This is attributed to the fact that they offer detailed yet clean-sounding headphones with an excellent bass response as well. The over-ear headphones feature flexible ear cushion cups to make them comfortable to wear for studio use and personal listening.
x. Philips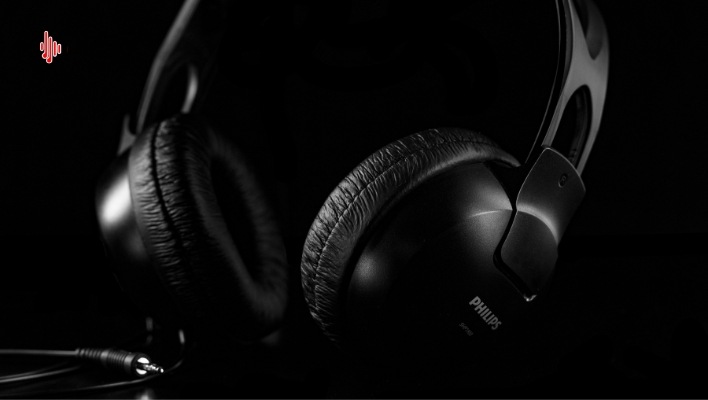 Philips is one of the oldest electronic manufacturing companies in the world. World-class audio technology and engineering are ingrained in the DNA of this company, and their audio products, among headphones are proof of that.
Although Philips has a considerably small range of headphones, its headsets come in excellent design and sound quality. Furthermore, the brand has audio headsets for just about any category, from budget products to premium and high-end ones.
Honorable Mentions
Logitech
Logitech is known for making premium headphones for various budgets. Their models offer superior sound quality making this brand worth considering.
Bang & Olufsen
Bang and Olufsen make high-quality headphones that are not only good-looking but also sound great. Their products are generally pricy, but they provide value for money.
Samsung
Samsung is also one of the most highly sought-after headphones brands, and it is for good reasons. Their headphones are compatible with just about any device while ensuring that they offer great value for everyone.
AKG
AKG does not offer diverse headphones like other superior brands, but their products do provide great value.
Astro
Astro makes high-quality and dependable headphones to suit different users' needs. Astro headphones are used across the board by professionals and critical listeners alike.
Beats
Beats headphones come in a comfortable design, making them comfortable to wear for an extended period. Most of their products deliver decent sound quality on top of great noise-canceling capabilities.
Conclusion
There you go! We believe we have comprehensively covered some of the best headphones out there. As we mentioned earlier, we cannot give a clear-cut answer on which brand is better than the other. It all comes down to what your ears prefer to listen, plus some users are known to shop audio products by brand rather than the audio experience. So if you've been wondering which is the best headphones brand, our best advice would be you go with one that suits your needs as well as budget.