Microphones are an absolute necessity in any recording environment. With more and more people embracing podcasts, voice-overs, and musical performances, microphones, especially the wireless, are finding their way into audio production areas.
High-quality microphones make it easy for performers to define their sound while providing a platform to record and reproduce organic samples in the best way possible. Furthermore, modern mics require less cabling, which translates to a cleaner appearance and minimized risks of tripping.
Wireless microphones are also a plus to technicians or audio engineers who prioritize fast setup time and a work area that's free from bulky cables. However, since there are countless microphone manufacturers today, you may often be overwhelmed by the available options.
So, with all the available options in the market, which microphone brand is superior? In this post, we'll be comparing Rode mic vs Audio Technica to help you make the right choice. By the end of this article, you should have a clear idea of which microphone brand is right for you.
Now, off we go!
Audio- Technica Overview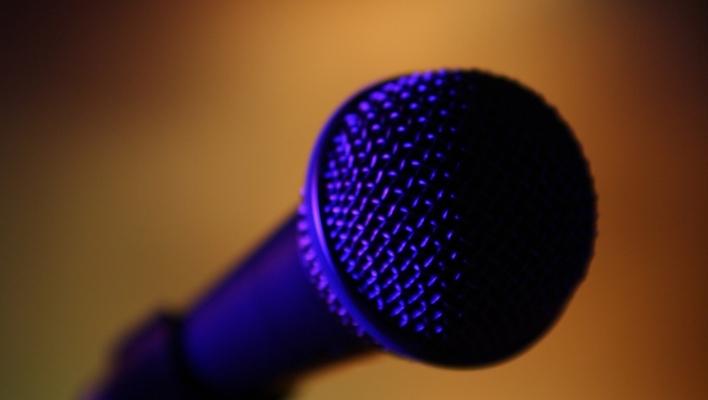 Audio- Technica is one of the most respected microphone brands in the audio world. The Japan-based manufacturer holds the title of being one of the legendary microphone brands in the modern world. The company produces a wide array of microphones and headphones that are not only ruggedly built but also optimized for every application.
Audio-Technica mics are designed for sonic excellence thanks to the company's commitment to provide a lasting solution for musicians, podcasters, and content creators. The company's cardioid condenser mics are not only perfect for studio use but are also at the center of home recording.
The cardioid polar pattern is arguably the main selling point of Audio-Technica microphones. This pattern is specially designed to cancel out background noise, which is a plus when recording in untreated rooms.
Their mics also feature a low-mass capsule that makes it easy to attach your microphone to the designated mic stand. That's not all. The mics are also characterized by high SPL handling, a design that provides reliability and great versatility.
Rode Overview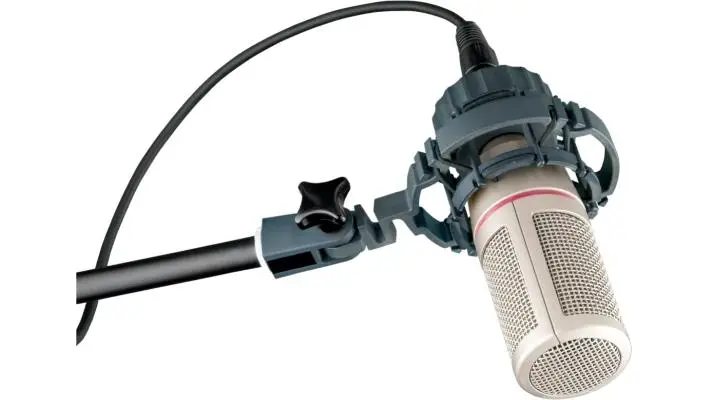 Rode is an Australia-based microphone brand which is known for producing some of the most dynamic mics, microphone systems, among other audio components. Their microphones are used universally thanks to their smooth and silky character. Whether you're looking for an affordable gadget for small-scale studio recordings or complex mics for professional applications, Rode has a well-rounded list to choose from.
Rode's mics combine an ultra-low noise capsule with a long diaphragm to offer a warm and clear sound for home or studio applications. Their mics are characterized by a smooth sonic signature, making them the first choice for vocalists, podcasters, and voice-overs artists as well.
Minimized noise is a key focus for Rode mics, which is further emphasized by the shock-proof capsule that helps isolate them from vibrations. Furthermore, their mics are based on the cardioid polar pattern whose top priority is to block a good deal of background noise.
Best value microphones from each brand
Quick Comparison of Specs
Preview
Product Title
Audio-Technica AT2020 Cardioid Condenser Studio XLR Microphone, Ideal for Project/Home Studio Applications,Black
Rode NT1-A Large-Diaphragm Condenser Microphone
Maximum input sound level
Preview
Product Title
Audio-Technica AT2020 Cardioid Condenser Studio XLR Microphone, Ideal for Project/Home Studio Applications,Black
Maximum input sound level
Preview
Product Title
Rode NT1-A Large-Diaphragm Condenser Microphone
Maximum input sound level
Audio-Technica AT2020
The AT2020 is one of Audio-Technica's best-selling mics for just about any recording application. The mic is a representation of the company's stringent measures, and when it comes to construction quality, the AT2020 won't let you down.
Notable Features of Audio-Technica AT2020
Condenser microphone technology- The AT2020 is made using state-of-art condenser technology, making it a perfect choice for professional and home-studio projects alike. Condensers microphone are known to provide a wider frequency response as well as extended transient response.
High SPL- Another notable attribute of the AT2020 is that it offers a high SPL range meaning you can push it to the limit without resulting in noticeable distortion. The high SPL handling is also associated with a wide dynamic range for enhanced versatility.
Cardioid pattern- Apart from the condenser diaphragm, this microphone utilizes the cardioid polar pattern, a design that helps to reduce interferences from external noise and undesirable sounds (sounds from sides and rear). This construction also helps to isolate the primary sound source from other unrelated audio sources.
XLR output- The AT2020 is compatible with XLR connectors, which allows you to use your mic with any XLR audio recording equipment. However, you'll need to acquire an XLR cable or stand separately.
Convenient stand mount- Another feature that you're bound to like is the pivoting stand mount that allows you to mount your microphone securely on the existing mic stand.
What we like
Rugged construction
It is ideal for professional and home studios
Unrivaled versatility
Incredibly affordable
Side-address mic design
What we don't like
It does not support USB applications
Check Latest Price
Rode NT1-A
The Rode NT1-A is probably one of the quietest microphones in its class. Ideally, the microphone is rated at 5dBA self-noise level, which is generally acceptable for most purposes. In addition, it is an ideal mic for a variety of applications, including vocal recording, percussion recording, acoustic guitars, and more. The best part yet, it is a complete package with everything you need for home and professional studio recordings.
Notable features of Rode NT1-A
1-inch long capsule- The Rode NT1-A comes in a long 1-inch capsule, which incorporates a gold-plated diaphragm. The NT1-A aligns perfectly with the company's reputation for producing mics that are not only affordable but also highly efficient.
Cardioid polar construction- For most home studio recordings you can never go wrong with the Cardioid microphone. The Cardioid pattern allows the mic to isolate your recording source while ensuring that it does not pick up sounds or noise from the sides or the rear of the room.
Enhanced SPL capability – Another feature that makes the NT1-A stand out is its high SPL capability. A higher SPL translates to a wide dynamic range before the signals become distorted.
Convenient 3-pin XLR output- The Rode NT1-A utilizes a unique 3-pin XLR output to let you transmit balanced audio that's also free from interferences.
What we like about Rode NT1-A
Ultra-low noise design
It is incredibly audible
10 years manufacturer warranty
Great for voice-over applications
What we don't like
A good number of users report durability concerns, but the mic is far more robust than cheap models
Check Latest Price
Audio-Technica vs Rode Mics—Which mic brand is superior?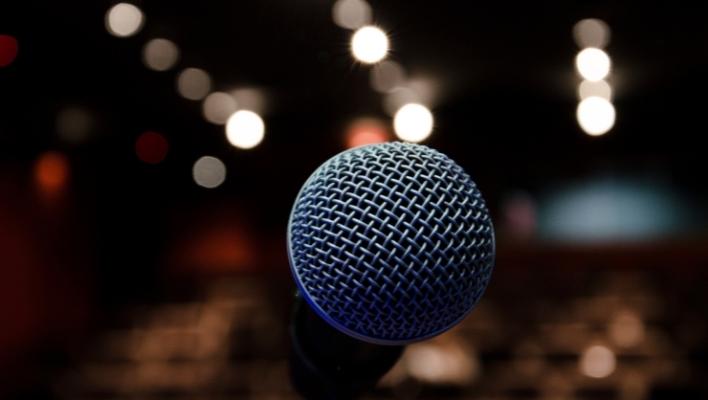 First off it is important to acknowledge that both brands have excelled in producing classic microphones for decades. Their mics have been important components in the recording history, and most of them have remained intact since their inception.
Interestingly, Audio-Technica's design principles are somewhat intertwined with Rode's. The two excel in producing incredible cardioid mics as well as those with bi-directional and Onmi polar patterns. Studio owners and renowned musicians have recorded great tracks with mics from both brands. In fact, most users rarely have a second thought, even if it means parting with several dollars for a single mic.
However, Audio-Technica is the undisputed winner as far as condenser mics are concerned. Their high-end studio condenser mics remain a favorite of many musicians across the world and they have featured in countless recordings.
Rode's mics are equally highly regarded, and their credibility is hard to beat. They command a lion's share in the market, and they are amongst the first choice for anyone looking to put out the absolute best performance. In terms of affordability, Rode mics cost a fraction of top brands like Neumann, but they offer similar quality.
From our personal experiences, the two mic brands are neck and neck, and it is almost impossible to tell them apart in terms of sound quality. We also loved that both brands are characterized by a warm sound that is also optimized for recording applications. In addition, the two brands are relatively affordable, making them ideal for home studios or those who can't afford high-end brands.
Conclusion
Both Audio-Technica and Rode are what home or professional studio wishes for, and very few brands can match the level and the market reputation that Audio-Technica and Rode mics have. However, before you acquire either an Audio-Technica or Rode mic, you may want to evaluate which will serve your needs best. You may also want to determine which microphone is compatible with your recording equipment and other AV transmitters.