High-end car audio brands make it easy for you to experience quality entertainment during your trips. The best thing is that there are many high-end brands and options in the market. Some of the notable brands that are worth considering are Alpine and Kenwood. However, this may raise a heated debate about which brand is actually better between the two. Well, that's one of the questions this article seeks to answer.
Most vehicles especially those manufactured more than a decade ago have an unsatisfying and often dull sound system. As such, it is always a good idea to find a way to upgrade the sound systems, but for you to satisfy your needs, you may want to take your time and money to invest in the most ideal car stereo brand.
History of Alpine
Alpine Electronics is a Japanese audio products manufacturer founded in 1967 in Shinagawa, Tokyo, Japan. Initially, the company was famously known as Alps-Motorola, since it was jointly owned by Alps Electric, and America-based Motorola Company.
The company has since set up more manufacturing facilities in other countries such as China, Mexico, Hungary, Brazil, and Thailand. Today, Alpine Electronics is a giant manufacturer of car audio and navigation systems.
History of Kenwood
Kenwood Corporation, now JVCKENWOOD Corporation, started as a Japan-based audio product manufacturer whose main aim was to produce and market a range of audio equipment, including home audio, car audio, radio communication equipment, etc.
In 1961, JVCKENWOOD USA was launched as a sales subsidiary of the parent company in Japan. JVCKENWOOD Corporation USA has since become one of the leading manufacturers and distributors of a range of consumer electronic products as well as communication equipment.
Alpine vs Kenwood Car Stereo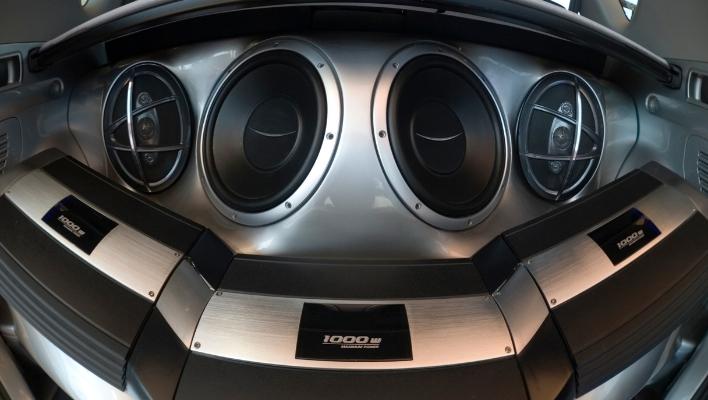 Both Alpine and Kenwood make some pretty high-performance car stereos to provide you with the best driving experience. The best thing about both companies is that the car stereos are not only reasonably priced, but they are also long-lasting.
Kenwood incorporates some of the latest technology, making it a to-go manufacturer for car audio systems. In addition, their car stereo incorporates the latest features in the industry, allowing them to deliver fantastic audio quality.
Furthermore, Kenwood is known to produce some of the best car audio receivers, including single din receivers, digital media receivers, double din receivers, and their accompanying accessories. The receivers not only act as the entertainment system but they also act as the vehicle's infotainment system.
In addition, the receivers are equipped with high-quality GPS systems for navigation purposes. The company's navigation multimedia receivers are equipped with high definition touch screen for superior control.
Apart from navigation systems, Kenwood offers some high-quality dash cameras, front/rear cameras as well as motorsports cameras. The best thing about Kenwood cameras is that they provide high-resolution recording, allowing them to capture clear pictures and videos especially, when driving.
On the other hand, Alpine offers superior car audio stereos, and is a proud partner for car models such as BWM, Audi, Honda, among others. Some of their famous car audio receivers include Alpine Halo series receivers (Halo9 and Halo11), CD/DVD receivers, digital media receivers, and GPS navigation receivers.
Some of the notable benefits of Alpine receivers include flawless touchscreen experience, enhanced visibility, simplified installation, and wireless connectivity geared towards enhancing your overall driving experience.
The company also produces several Vehicle Specific car receivers specially designed to fit the Jeep. Such receivers come with a specific Jeep wiring harness to make it easy to fit the receiver in your jeep model trim.
Alpine vs Kenwood Speakers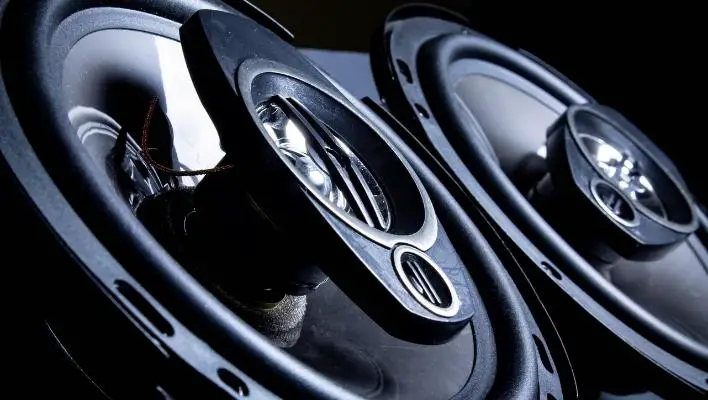 If you're looking for a quick way to improve your car entertainment system while driving, both Alpine and Kenwood have some of the best car speakers you'll ever find. Their speakers have been specially engineered to meet the needs of just about any car audio application while allowing car owners to upgrade their vehicle sound quality.
Alpine's car speakers are made with high-quality materials to ensure that you get nothing short of the signature Alpine sound in your vehicle. For instance, the company's S-series speakers use the industry's best Carbon Fiber reinforced Plastic (CFRP) which is not only rigid but also very lightweight. The result of this construction is a rigid cone that offers efficient and accurate performance throughout.
Alpine R-series, on the other hand, are designed using innovative components to guarantee you more sound output and dependable performance. For best performance, you may want to match the speakers with R-series amplifiers and subwoofers.
Other speaker series manufactured by Alpine include the premium X- and E-series full-range car speakers. The two speakers series are designed using a combination of premium materials and cutting-edge technologies to allow you experience your music just the way the artist intended.
On the flip side, Kenwood offers a wide variety of car audio speakers, from two-way shallow mount speakers to high-quality full-range car speakers. The speakers offer exceptional power handling capability as well as advanced customization features.
The eXcelon Reference speaker series is perhaps one of the company's biggest successes. The series employs superb workmanship and high-quality parts to provide you with unrivaled sound quality. The speakers have also been rigorously tested for improved durability and to ensure that they will withstand harsh weather conditions.
Kenwood KFC component speaker systems also compare favorably with other brands in the same category. Furthermore, the speakers are compatible with multiple car models and other car audio systems in the industry.
Alpine vs Kenwood Amps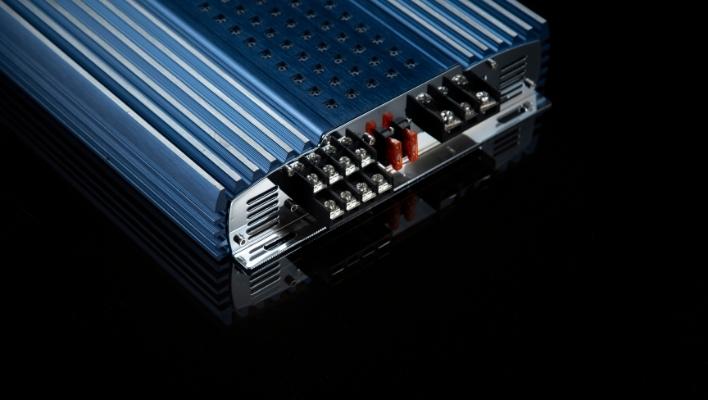 The sound quality of your car audio differs depending on the type and quality of the amplifier you are using. Basically, the battle of Alpine vs Kenwood amplifier comes down to brand loyalty and your budget projections.
Alpine's amplifiers, especially the S-series amplifiers, are workhorses, and they are designed to deliver unmatched power to any sound system. In addition, the S-series amplifiers are a perfect choice for audiophiles and newbies alike, plus they have the capability to transform your overall listening experience without breaking the bank.
On the other hand, Alpine X- and R- amplifier series feature premium design and technology to ensure precise and superior sound reproduction. Furthermore, most R-series amplifiers are bridgeable, meaning you can power a dual subwoofer configuration simultaneously.
Kenwood equally makes some really good amps that are equipped with top-notch technologies for a sound experience that remains true to the company's core values. Furthermore, Kenwood amplifiers utilize ultra-high-grade materials to deliver realistic power and an authentic sound experience. From single 5-channel amplifiers and stereo/bridgeable amps to mono power amplifiers, Kenwood offers a convenient solution to any car owner looking to enhance the stock sound system.
What's more, the amplifiers come in a small footprint to accommodate all vehicles, especially Powersports, which may have limited space in the storage compartment. Another feature that sets Kenwood's amplifiers apart from competitors is that their PCB (Printed Circuit Board) utilizes a conformal coating to provide an additional protection layer against moisture or damp conditions.
Alpine vs Kenwood Subs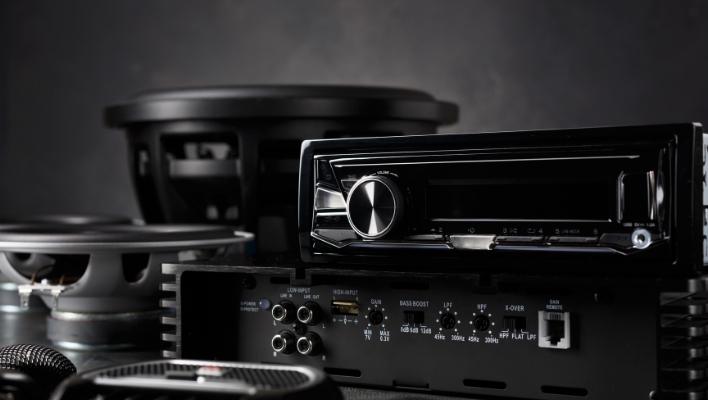 Getting the best subwoofer for your car sound system comes down to the space available and the budget you're working with. In addition, the sooner you determine your audio needs, the easy it will be to find your perfect subwoofer.
Car subwoofers from Alpine are ideal for bass lovers looking for something that will deliver a strong performance without resulting in distortion. The best thing about Alpine subwoofers is that you can opt to pair your sub with Alpine speakers and amplifiers or some other brand such as Kenwood.
Some of the features inherent in Alpine subwoofers that might help you make a purchase decision include their exceptional power handling, premium MDF construction, and optimal bass performance. Some noteworthy Alpine subwoofers include the Alpine Halo amplifiers, series S, R, and X, Bass series, and the uniquely Halo S-series subwoofers designed for trucks.
Kenwood subwoofers are equally a viable option for anyone looking to add deep and accurate bass to their vehicle without compromising the cabin space. When choosing any Kenwood subwoofer, you can rest assured of great performance. In addition, Kenwood subwoofers come in a slim profile, meaning they will fit in any location and deliver exceptional bass. What's more, their long-term reliability allows you to enjoy powerful bass for many years.
So if you're looking forward to having a great music experience in your vehicle without having to spend a fortune, Kenwood subwoofers may be your perfect fit. Additionally Kenwood eXcelon subwoofers are some of the best in the markets thanks to their oversized drivers that help to provide a quick and stable low-end response. Furthermore, if you have limited space in your trunk, you can install your sub even in tight spaces.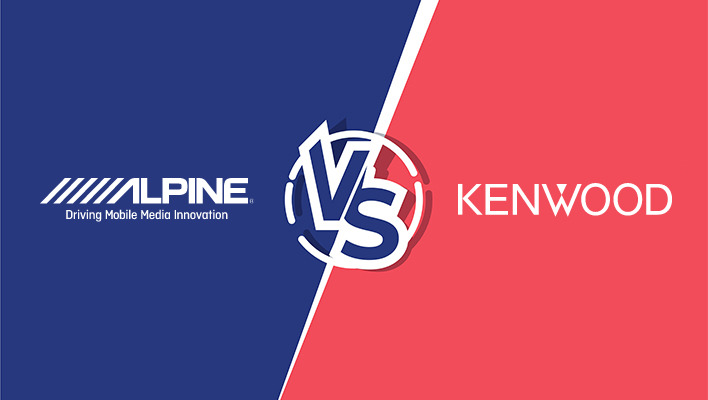 Kenwood or Alpine- Which is Better?
When it comes to selecting the best brand for your new car stereo, Alpine and Kenwood are often at the top of the list. Both brands offer an extensive line of car stereos that are designed to suit different needs and varying budgets.
However, while they are both designed to deliver incredible sound quality, Alpine cannot match the audio capabilities of Kenwood, despite it being a more affordable option. Kenwood continues to be the most highly-regarded and most sought-after car stereo brand. Arguably, Kenwood car stereos offer an incredible multimedia experience thanks to its premium car speakers, DVD/CD players, GPD systems, and more.
Nevertheless, Alpine car stereos deliver fantastic sound quality that incorporates the latest technologies and wireless connectivity to make music listening much more enjoyable. Furthermore, Alpine car stereos last as long as your vehicle or even longer, in some cases.
We hope this Kenwood vs Alpine comparison was helpful. Please share your opinion and leave a comment in the comment section below.