If you're a newbie to the world of audio products, choosing the best brand among the ones in the market can be extremely challenging. With so many brands excelling in producing hi-fi audio products, it is not uncommon to find audiophiles spoilt for choice. Often, you'll find people trying to compare one brand against the other in an attempt to determine the best speaker brand for their needs.
Kicker and Skar Audio are some of the most popular brands in the industry, and it is for good reasons. Both brands manufacture top-quality audio products. So, between Kicker and Skar Audio, which is better? And is Skar better than Kicker? We get these questions quite often, but unfortunately, we may not have a definite answer. Luckily, we'll provide you with detailed information about both brands and leave you to be the judge.
Let's begin!
Skar Audio vs Kicker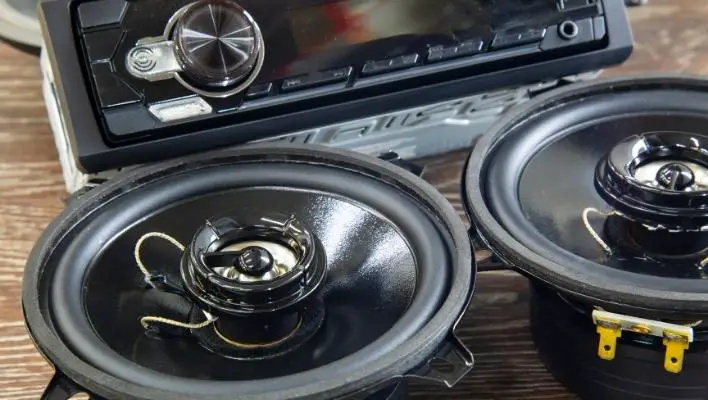 Considering that speakers are a long time investment, you don't want to do impulse buying or settle for a brand that does not meet your needs. As such, it is crucial to consider the unique features as well as advantages and disadvantages that each brand has to offer.
Kicker History
Kicker is an American-based audio manufacturer founded in 1973. Its headquarters is in Stillwater, Oklahoma. The company started its operations in a one-car garage, whose main objective was to hand-build car and home speaker systems. However, the company has since grown to be one of the top audio brands in the world.
The company's first invention was referred to as the Original KICKER. This unit featured a full-frequency range speaker that was specifically designed to fit cars and trucks. Since then, the company has become a force to reckon with when it comes to high-quality car stereo systems, home audio speakers, home and car subwoofers, as well as marine products.
Kicker Design Policies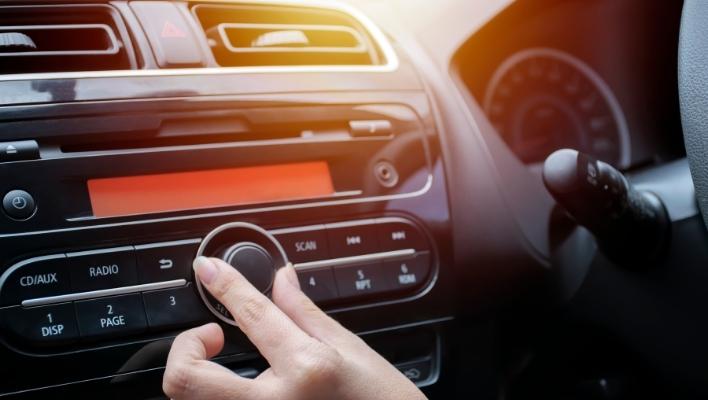 As we have already mentioned, Kicker started their journey of producing speakers by hand. By the time the company was launching, it had very few resources, but for the love of the art, it has since ventured into making professional-grade audio products.
The company is famous for producing high-performance speakers with concert-like quality to get you closer to a live music experience. In addition, their speakers are designed to reproduce accurate sounds with remarkable clarity.
Since its inception, road trips have never been the same again. The company has excelled in producing car audio components to enable you to build your dream car audio system. Their car subwoofers, in particular, are designed to deliver high-end sound and head-turning bass.
Furthermore, their marine audio products come in a completely waterproof design to enhance their lifespan while crushing deep in the sea. In addition, their high-performance marine systems are designed with durability in mind while still allowing you to enjoy a refined musical experience.
They also have a special interest in digital audio products, including in-ear headsets (Bluetooth-enabled), wireless headphones, indoor and outdoor wireless speakers. It is also important to note that their speakers come in a low-profile design to allow you to mount them in tight spaces such as on the car dashboards or door panels.
Kicker Line of Products
After about five decades of existence, Kicker has rapidly evolved with a vast product line for home audio and car stereo applications. Some of the well-known Kicker's home and car audio speaker lines include:
Vehicle Specific Solutions (VSS) – The VSS series offers varying audio upgrades that are designed to suit your specific car or truck model. These include shallow-mount subwoofers, car amplifiers with DSPs, and more. Generally, the car upgrades are designed to fit in factory mounting locations without any modifications.
Kicker hideaway powered subwoofers- The hideaway subwoofers are specially made to fit in just about any location while still delivering a powerful performance.
IQ, KX, DX, CX series car amplifiers- All these amplifier series combine power and control to provide you with a great sound that Kicker is known for.
Full-range speaker boxes- These include two-way and full-range enclosures.
Marine head units under the KM series
Marine speakers and subwoofers under the KM series
Marine amplifiers under the KXM series
Different audio accessories- Kicker manufacture a wide range of audio accessories, including wiring, power kits, etc.
A vast collection of DSPs and EQ systems
Skar Audio History
Skar Audio is a considerably new player in the market. The Company was launched in 2010 by Kevin Schlenker, who was then a student at the University of Central Florida. The company has its world headquarters in Florida, but it has several distribution facilities across the USA to reach more clients globally and to ease the distribution of the products. Skar Audio has since grown from just a mere hobby, to being a household name for high-end car speakers, car and boat amplifiers, and many more.
Skar Audio Design Policies
Since its inception, Skar Audio has adopted several signature technologies with an aim of providing the highest quality audio products. All their audio products are designed by a team of dedicated experts, using superior-grade materials to provide you with years of great listening experience.
The car speakers are made using carefully selected components, including woven fiber cone woofers, silk dome tweeters, and ultra-powerful ferrite magnets to provide the best audio quality possible. The speakers also feature the latest safety technologies to facilitate a safe operation.
Perhaps their greatest invention is the incorporation of the advanced vented voice coils, which facilitate improved power handling while preventing your speakers from overheating. With such features, Skar has been able to set itself apart from well-known brands such as Kicker, who provide comparable products, but sell them for double the price.
Skar Audio boasts a wide range of audio products, so whether you're looking to build a home theater or car stereo system from scratch, their products are suitable for just about any application. Furthermore, their signature subwoofers are designed to accommodate high power output at an affordable price-point.
Skar Audio Line of Products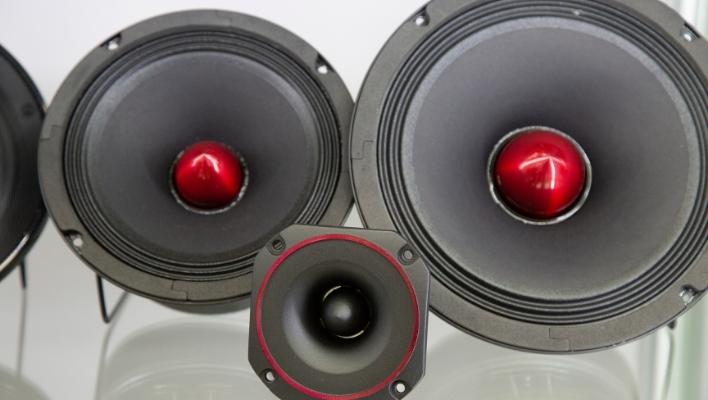 Skar Audio offers a limited two year warranty on their products, which shows just how confident they are in their workmanship. From marine speakers to car stereos and home audio, Skar's list of products is extensive, plus they have something for each and every client's needs and budget. Some of their products include;
Vast collections of car speakers- Their popular car speakers series include RPX, TX, and SPX. These speaker series are aimed at delivering high-quality performance at an affordable price.
Amplifiers- Some of the car amplifiers offered by Skar Audio include the ultra-compact SK-M series, RP series, SKV2 series as well as marine amplifiers. Ideally, their amplifiers come with useful features such as inbuilt controls and multiple channels to guarantee clear sound at any output level.
Subwoofers- Skar Audio is known for producing high-end subwoofers that will stand the test of time. All their subwoofers are rigorously tested in their state-of-the-art lab, so you're assured they will take a ton of power even when pushed to the limit. Their subwoofer line of products includes the IX series, shallow-mount VD series, DDX series, SDR series, SVR series, EVR series, VXF series, and ZVXV2 series.
Empty subwoofer boxes- The subwoofer boxes come in a sturdy design to ensure that they can take a beating. Furthermore, these enclosures are designed to fit just about any car or truck model.
Loaded subwoofer enclosures- These include single and dual subwoofer boxes loaded with appropriate subwoofers to let you choose the perfect combination for your sound system.
Accessories- Skar Audio offers a wide range of audio accessories, from wiring and amplifier kits to RCA connectors, fuses, frequency filters, and more.
Frequently Asked Questions
Q: What's better Skar of Kicker?
Well, that's a tricky question to answer. Compared to Kicker, Skar audio is relatively still new, but this does not imply that the latter is a lesser brand. Both brands have their strengths and weakness, so ultimately, it comes down to what you're looking for in a sound system.
Generally, if you're after excellent quality, and you don't mind spending more dollars on something that has been crafted by some of the top engineers in the car audio industry, then Kicker is definitely your best bet. On the other, Skar Audio is your go-to brand if you're on a budget but want something with high-end performance.
Q: Are Skar Audio subs any good?
Yes. Skar Audio subwoofers utilize high-quality drivers and components that enable them to maximize power drawn from your system while also providing unrivaled sound quality. Furthermore, the subs deliver long-lasting value because they are built with durability in mind.
Parting Shot!
Over the recent years, the Kicker vs Skar Audio debate has sparked many reactions. Kicker has a good reputation across all circles, and it remains unbeaten in both home and professional setups. In other words, if you're looking for a brand that extends beyond just car audio, then Kicker is definitely the way to go.
On the other hand, Skar Audio remains a budget brand, but it has a reputation for producing high-quality products using high-rated components. Generally, most Skar Audio products are fairly priced, and this makes the brand even more exciting. So, if you're on a budget and need something affordable for both car and home audio projects, then Skar Audio is the best choice.