We all want to enjoy the best sound while watching our music and movies, right? To achieve high-quality sound, the speakers we use today need to be mounted on walls, not just placed on a shelf or floor. That's why you must know how to mount heavy speakers on a wall.
Mounting heavy speakers on a wall or bookshelves can be daunting. Whether you have been in the audio business for years or are just looking for ways to improve your home theater sound system, it can be a real headache.
Mounting speakers on the wall will help you save some space on your desk. The mount will be placed on the wall, meaning there is no longer a need for a speaker stand or table. It also improves sound quality and protects your speakers from getting damaged.
Want to learn how to mount heavy speakers on a wall? Here are some simple instructions on wall mounting speakers.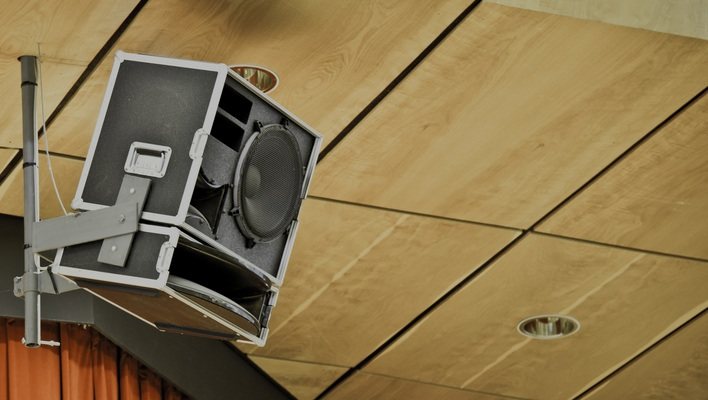 Factors to Consider Before Mounting Heavy Speakers on Walls
The following are some of the factors you need to consider when mounting heavy speakers on the wall or ceiling.
1. Speaker Size
To get an accurate measurement of where your speaker should be mounted, measure vertically and horizontally from the center of each speaker.
You should also consider the weight of your speakers when mounting them on the wall. Speakers weighing more could cause problems if they are not correctly secured by falling on nearby objects such as pictures or mirrors
2. Speaker Brackets/Mounting System
Mounting options are available in many different types, including brackets, clips, straps, etc. For example, mounting brackets are best choice if you're using a single speaker.
However, if you are using multiple units, it may be better to use a clip system like those found on prominent outdoor speakers. These come in many different sizes, so ensure you choose one that suits your needs perfectly. They are designed for heavy-duty applications such as mounting speakers on walls or in-ceiling speakers.
3. Wall Thickness
Most walls are made using concrete, brick, or other materials heavier than wood. For this reason, it is essential to consider this before purchasing your speaker. If you have a wooden wall with no studs, mounting your speakers on it won't be easy.
4. Speaker spacing
Another factor you should consider when mounting heavy speakers on walls is the spacing between each speaker. It is best to leave at least 3 inches between each speaker for them to sound their best and not overpower one another when playing music loudly.
This can be achieved by measuring how far apart each speaker needs to be from one another.
5. Mounting Height
Finally, consider how high they should go when mounting heavy speakers on walls. You do not want them hanging down too low. Thus, keep in mind there should be at least 4 inches between each speaker's bottom plate and top plate, so there is enough room for airflow through each speaker cone to reduce distortion in your music.
Steps on How to Mount Heavy Speakers on Wall
There are many ways you can mount your speakers on your wall. There are also some DIY bookshelf speaker wall mounts that allow you to mount your speakers on the wall without drilling holes or screwing into the wall.
These are the simple steps on how to mount heavy speakers on a wall.
Step 1#
The first thing you need to do is measure where you want to mount your speakers. You will also want to put padding on the speaker's back so it doesn't hit against anything when mounted. This can be done by using a piece of foam or putting some cardboard behind the speaker.
Step 2#
Once you have measured where you want to put your speaker, mark it with a permanent marker or paint pen so there is no mistake when mounting them later.
If there are any holes in your wall where you wish to mount these speakers, then drill those holes to remove any excess material around them before mounting your speakers in place.
Step 3#
Measure the distance between your wall and speakers using a tape measure or ruler. You should find out how much room you have on your wall for mounting your speaker system. This will help you determine what type of speaker mount is best for your situation. If you don't have enough space for a full-size speaker system, you may need to use a bookshelf speaker mount instead.
Step 4#
Using a stud finder, locate two studs in each corner of your room. They should be at least 3 feet away from any other studs or electrical cables. Install mounting brackets on these two studs and don't extend beyond them. You can always trim them later if needed.
Ensure each bracket is located directly above your speaker's mounting holes, so you can easily screw the speaker into place. The screws used to fasten them should be long enough to reach both sides of the speaker.
Ensure no screw heads are sticking out from anywhere else on the surface area where you plan to install the speakers.
Step 5#
Drill a few smaller speaker holes into the wall where you want your speaker to go. Then attach the speaker using screws or nails or whatever method works for your material.
Attach the screws to each hole using an Allen wrench.
Tighten all four screws to secure the speaker to the wall.
Step 6#
Set up anchors at each end of your speaker wires which allows the cables to be pulled out of one hole if you need to cut a hole.
Check for any loose wires or terminals before connecting them all. This helps avoid any shorts that could damage your speakers. Connect all of your speaker wires with wire clamps or twist ties.
Step 7#
Connect the speaker wires to your amplifier, by connecting them to their corresponding terminals on the amp. Finally, you can go ahead and test your system.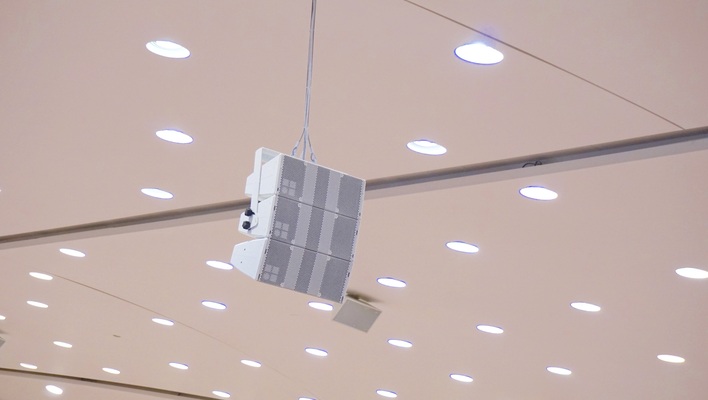 Pros and Cons of Mounting Heavy Speakers on Walls
Now that you know how to mount heavy speakers on a wall, what are the merits and demerits of wall mounting the speakers?
Pros:
Movable: You can move the speaker around to find the best spot for it.
Great sound quality. You can also adjust the height of the speakers as per your requirement.
Easy to mount: It's easy to mount a speaker on a wall. You need to drill holes in the wall and screw it in place.
No wires: This is the way to go if you want to hide your wires. You will no longer have messy wires under your couch.
You get the surround sound experience from the entire speaker, not just half of it (when mounted horizontally).
Saves on room space.
Cons:
It takes some work to install. If you're not using drywall, you will need a drill and tools, some screws, and possibly drywall anchors.
Expensive: Mounting a professional speaker system on your wall can be costly endeavor.
Bookshelf Speaker Wall Mount
A wall mount is an excellent solution for those asking how to mount heavy speakers on a wall without drilling. The design of this product makes it easy to install and use. Bookshelf speaker mounting offers up to three adjustable shelves, which can hold up to six speakers.
The wall mount is made of high-quality solid steel, making it strong and durable. It has two brackets that allow you to adjust the width of your speakers according to your needs.
The bookshelf speaker wall mount comes in different colors, so you can choose one that matches your home décor. You do not have to worry about the installation process because it requires no tools or skills. It is very easy to use and install.
The speaker mount's design allows you to position the speaker vertically, horizontally, or in a corner, so you don't have to worry about how to hang speakers in a corner. The included mounting screws will enable you to attach the speaker mount directly to drywall or studs.
Pros of bookshelf speaker wall mount
Easy and fast installation: The speaker wall mount is easy to install and can be done in less than 20 minutes. You need to follow the instructions, and you are good to go.
Easy control: The wall mount speakers have a remote control to easily switch between different sources without getting up from your chair.
It comes with all the necessary hardware: The bookshelf speaker wall mount has all the necessary hardware and screws to easily set it up yourself.
It helps easily mount satellite speakers and surrounding sound speakers anywhere you wish in your room.
Cons of bookshelf speaker wall mount
You need space for the speakers: If you want to place them on the wall, you will need space around them because they can't fit in small rooms.
They are expensive to buy.
Wrap Up
You now have the simple steps on how to mount heavy speakers on walls and their usefulness. The speaker wall mounts will give you the convenience of putting your speakers on the wall. This is great, especially if you have limited space or can change your mind about their placement after installation.
Following this guide will help you mount your speakers without the hassle and get the best music experience. However, you can vary some details depending on factors like your room décor, space, and the size of your speakers. All in all, mounted speakers give you the best sound—all the best in your speaker mounting journey.