Subwoofers are important components of any sound system, but for your subwoofer to deliver accurate bass reproduction, you'll need to install it in the appropriate enclosure. Subwoofers are complex loudspeakers that heavily rely on the box they are mounted to determine the quality of bass they will reproduce.
Subwoofers enclosures are often considered part and parcel of sound reproduction, so having a basic understanding of their design is helpful in evaluating the performance of your entire sound system. Furthermore, their design and construction play a significant role in ensuring you get the quality of bass you want.
In this article, we'll discuss the difference between birch vs. MDF subwoofer box to help you evaluate which is the best wood for your next subwoofer box project. We'll also express our arguments for and against using either MDF or birch wood to make subwoofer enclosures. Now off we go!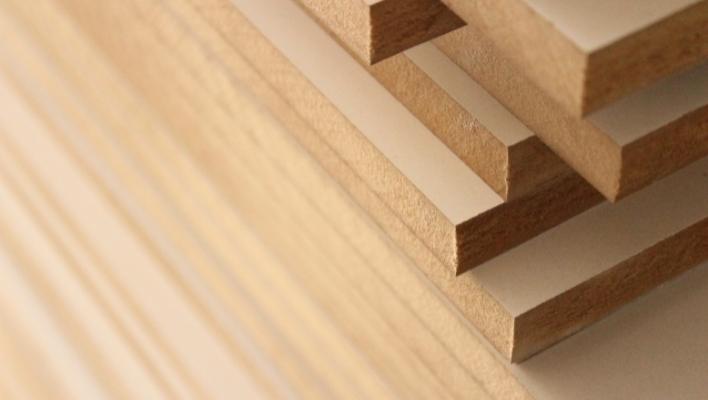 MDF Subwoofer Enclosures
MFD, an abbreviation for Medium Density Fiberboard, is arguably one of the best materials for subwoofer enclosures. MDF wood for subwoofer is easily accessible, making it a go-to subwoofer material for many DIYers. MDF is also generally less expensive, and it is great for a wide range of DIY projects, including furniture, shelves, cabinets, decorative use, and many more.
This material is made up of think and dense manufactured wood, a characteristic that helps bring out the best performance from your subwoofer . Ideally, the thickness of the material helps to prevent resonance which is often common with thin and low-quality boards. Furthermore, the thickness of MDF boards helps to amplify the bass level, thus resulting in clearer sound.
Another quality that makes MDF wood to be one of the most preferred materials for subwoofer enclosures is that does not warp or expand with changing temperatures. With other wood types, especially cheaply-made boards, you'll need to be wary of big shifts in weather conditions. Ideally, changes in temperatures make them more susceptible to warping.
MDF is also not prone to humid conditions and this is another reason that makes it a go-to wood for average DIY projects around the home and construction of speaker enclosures in general. And regardless of being so heavy, MDF boards are readily available and relatively inexpensive.
However, it is important to note that while MDF is moisture-resistant, you should avoid direct contact with water. MDF boards are still prone to warping and swelling if submerged in water or when they come into contact with damp surfaces.
Advantages of MDF
MDF is often cheaper than birch
It is also readily available
The sound does not resonate or distort
Resistant to environmental conditions
Exceptionally durable
Delivers natural and undistorted sound
Disadvantages of MDF
It is a bit on the heavy side, making it a bit challenging to move your subwoofer around
Not entirely waterproof
Birch Subwoofer Enclosures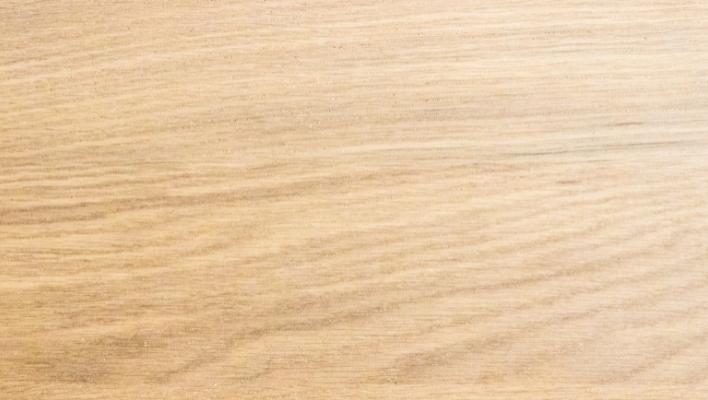 Although Birch is not as popular as its MDF counterpart, it is an equally good material for subwoofer enclosures. Birch boards are lighter than MDF ones, which also mean they are easy to move around and effortless to drill holes into.
The boards are also very stable, which is essential in delivering the best bass quality and excellent sound output in general. But due to the fact that they are thinner than MDF, Birch boards tend to resonate, so the sound output might often distort.
Just like MDF, birch boards come in a uniform depth, plus they anchor screws and other fasteners very well. However, when nailing fasteners, you'll need to be extra careful to avoid splintering the edges. Birch tends to be more prone to screwing-related splintering, and this may degrade the quality of the bass being produced.
Birch wood for subwoofer is also incredibly durable, and the enclosure will last as long as your subwoofer. So, if you're always on the move, you can rely on a birch enclosure to protect your subwoofer from the bumpy road.
One thing that you'll really admire about birch is its appealing nature which makes it a popular choice for a subwoofer box. In addition, birch holds up quite well to harsh environmental conditions such as rainwater and sunlight, making it ideal for outdoor projects.
Advantages of Birch
It is considerably lighter than MDF
Excellent quality sound
It holds up to moist conditions really well
Birch boards easy to cut, making them outstanding choice for first-time users
Disadvantages of Birch
Generally expensive, but it provides value for money
It is prone to splintering and warping
It is also less dense, which makes the sub more susceptible to occasional sound vibrations
MDF VS Birch Sub Box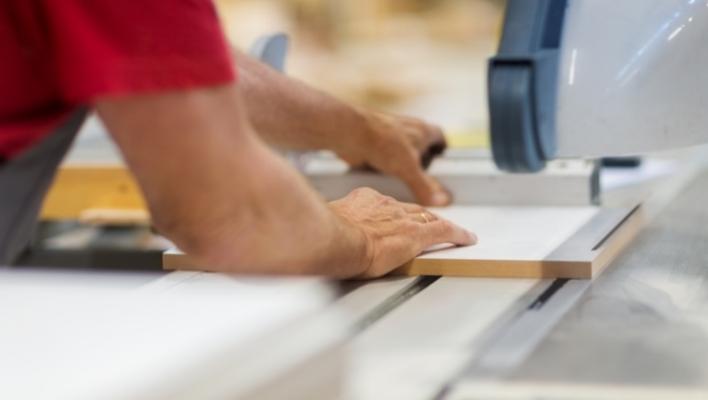 Both MDF and birch are wooden-based materials for making subwoofer boxes. They are sturdy, and best of all, they are readily available. As long you have prior experience in building subwoofer boxes, you should not have a problem using either.
Now, this brings us to the big puzzle- MDF or birch? As we have highlighted earlier, birch is lighter, making it easy to work with, so you'll have the best experience when drawing, cutting, or even when boring holes. And although birch does not quite match up to the sound quality of MDF boards, it is equally a viable option, and offers better resistance to humidity.
However, the structural integrity of birch boards is easily degradable, plus they do not come cheap. You may want to take extra caution when doing any cutting or drilling to prevent excess splintering and unnecessary wastage.
On the other hand, MDF tends to be the most popular material for subwoofer boxes for obvious reasons. It denser resulting in better performance overall, plus it is the undisputable winner when it comes to vibration elimination and sound insulation.
One thing that you'll like about MDF is that it comes in uniform depth (usually ¾" thick) from side to side. It is also easy to paint, plus you can add a personal touch to the final finishing. So, if you're looking for something affordable and easy to use, MDF boards would be a better option.
Perhaps the major downside of MDF is that it's considerably heavy, so if you intend to move your subwoofer now and then, you may want to consider using birch. However, chances are that the subwoofer will just be sitting in the car trunk, so you don't have to worry about portability.
Conclusion
When building your subwoofer from scratch, it is very critical to choose the best material to ensure high-quality sound output. Using low-quality material can be a waste of time and precious money, not to forget the resulting poor sound quality.
Generally, both MDF and birch boards are perfect for DIY subwoofer cabinet construction. Performance-wise, they offer an incredible sound output that can be rivaled by very few cabinet materials. However, it is important to highlight that each material has come with its own share of advantages and disadvantages. Birch is a great high-end option specially designed to deliver good-quality sound.
One of the obvious reasons why most people opt to choose MDF for subwoofer box is because it delivers decent sound quality and is significantly inexpensive. With MDF boards, bass lovers can construct a solid subwoofer enclosure while still allowing them to add a personal touch to the box.