Portable speakers are mostly the source of the music we enjoy nowadays and thanks to Bluetooth technology, we can now accept or decline phone calls, listen to podcasts, and music, and much more wirelessly. However, pairing speakers can get really tricky at times.
We've all gone through this; no matter what button combination we press, our speaker does not enter into pairing mode or show up on our phones. These issues feel like they're hitting on the worst of times; like when you want your friends to listen to a new soundtrack.
Altec Lansing speakers are pretty easy to connect to, but even if you don't know how to, our guide will surely help you out, and if you're wondering about the TWS, or the True Wireless feature, we've got you covered!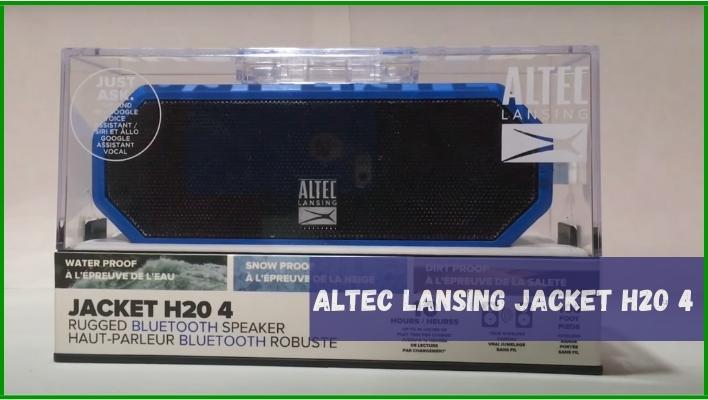 About Altec Lansing Speakers
Altec Lansing, Inc. is an American audio electronics company that was established in 1927. Their main line of business is the production of Loudspeakers and related audio devices for use in professional, domestic, mobile, and multimedia applications.
Presently, Altec Lansing markets their speakers under the tagline "Everything Proof Speakers". These speakers are made to withstand all the challenges nature can put forth, from splashes at the seashore to sand dunes in a desert.
These Bluetooth speakers will add life to your party wherever you go because they are loaded with features that can back up all your adventures. Altec Lansing speakers also create a bold and unique recognition because of their cool modern design. They come in several different designs and colors including black, blue, green, mint, pink, red, and white.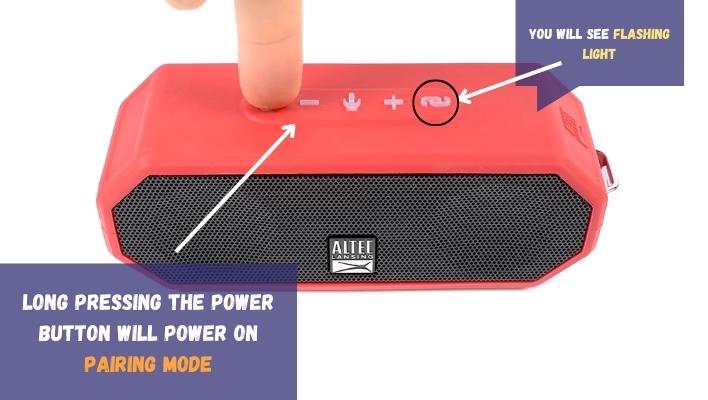 How to connect:
Pairing to android:
Pairing an Altec Lansing speaker to an android device is pretty simple. First, you have to turn the speaker on by long pressing the power button until you hear an indication that the speaker is on, and also a red and blue light flashing at the front.
Next, you have to open the settings app on your android phone and go into the connections tab. From there, navigate to Bluetooth settings, and you should see the speaker's name, (which is also its model), available for connection. After tapping the name of the speaker, the speaker should beep to confirm that it has been paired successfully.
Pairing to iOS:
Hold the power button on the speaker for 3-5 seconds to turn it on. Next, open settings followed by Bluetooth settings. There you will find the name of the specific model of the Altec Lansing speaker you are trying to pair. Finally, tap it to connect. The pairing will be confirmed by a beep sound from the speaker.
Pairing to Windows
First hold down the power button on your Altec Lansing speaker for 3-5 seconds to turn it on. Next, select Start on your PC, open Settings, then select Devices, followed by Bluetooth & other devices.
Next, click the Add Bluetooth option or the other devices option and then select Bluetooth. Select the device you wish to link, then follow any extra steps that appear before clicking done. This can be confirmed by the beep sound from the speaker once it has been paired successfully.
Pairing to MacOS:
Connecting a Bluetooth device with your Mac is fairly simple, firstly you need to ensure that your Altec Lansing speaker is turned on, discoverable, and within the pairing range. Next, on your Mac, choose the Apple menu option, scroll to System Preferences, and tap on Bluetooth. Open Bluetooth preferences and select your Altec Lansing device, which in this case would be the model name of your speaker. Finally, click connect.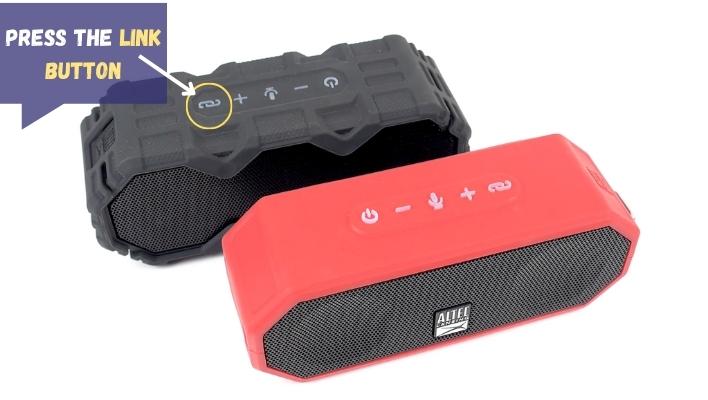 Pairing two speakers together:
This is the true wireless tech that Altec Lansing advertises. Currently, a number of models have this feature included:
IMW258
IMW269
IMW458
IMW678
IMW778
IMW478
IMW578
IMW888
Pairing two speakers is pretty easy, just connect normally to one speaker, and then press the link button on the same speaker. When you see the light blinking on the link button, just press and hold the link button on the other speaker. You'll see that it soon connects.
If your model is on this list, and there is no link button, just press and hold volume down and power buttons together, and your speaker will go into link mode.
House Party Pairing is another feature that allows you to pair up to 50 speakers together, and we think this is great if you want to have some fun. The main thing about this feature is that you or your friends can connect ALL of them for a truly immersive experience, however, only the following models have this feature:
IMT802
IMW789
IMW888S
IMW478S
IMW578S
IMW579S
The process of connecting the speakers together is the same; simply press the link button, and connect the other speakers as well.
Troubleshooting:
For Bluetooth to function effectively, both hardware and software are required. Therefore, your devices won't be able to connect if they don't understand a common Bluetooth language, or codecs in technical language. Your phone might have options for switching between codecs, otherwise, your phone will not connect to the speaker. Although in modern smartphones, this is a very rare case. You may have to go to developer options to change codec settings.
Pairing procedures can differ for different devices. For instance, you might need to enter a code on your phone or computer at times. Sometimes, all it takes is for you to touch your phone to the device you want to pair it with physically. This is called the NFC feature, or near field communication, which some Altec Lansing speakers have.
In order to troubleshoot any connectivity problems, firstly, make sure the two devices you are trying to pair are in close enough proximity to one another. If the problem still doesn't get fixed then the devices should be turned off and back on. Sometimes a problem can be fixed with a soft reset. Entering and exiting airplane mode on a phone is an efficient way to get this done.
It's possible that the speaker is attempting to establish a connection with another phone, laptop, or tablet if you're having problems pairing your phone with the speaker. Some older speakers are quite basic; they only attempt to pair with whatever they last connected to.
Turn off Bluetooth on any other phones, laptops, or tablets that were previously associated with your speaker. If nothing works then delete the Bluetooth device from your phone and rediscover it.
Conclusion:
Connectivity issues are solved by specific button combinations – about 90% of the time. Other times, it's simply a matter of restarting the speaker, or even resetting it. We've found that resetting an Altec Lansing speaker will make it discoverable on your phone again, and to do this, you simply need to hold both the volume buttons together for 5-7 seconds, and you'll be good to go.
Still having issues? Reach us out on the comment section and let's turn your living room into a concert arena wirelessly.