Have you encountered the repeated problem of headphones that are pausing your music? Just when your favorite part is about to play, and you are eagerly waiting to sing along, then it stops! In this article, we'll show you how to stop headphones from pausing music while playing.
Headphones are an essential part of your music experience. They are a great way to fully enjoy listening to music in public without disturbing other people while at it. Thus, you need a pair of sleek, comfortable and high-quality headphones, whether working out or relaxing to some cool music.
In some cases, your headphones can develop the nagging problem of pausing mid-music. This article will discuss a couple of causes as well as some possible fixes for headphones that keep pausing music.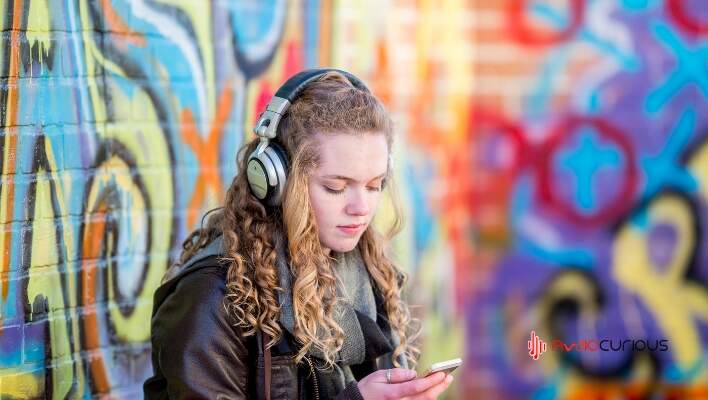 Causes and Fixes of Headphones Pausing Music
Are you asking yourself questions such as why does my music keep pausing on my headphones or why do my earbuds keep pausing music? The following are some of the problems and quick fixes to resolve them.
1. Audio Jack Problems
The most common cause of headphones pausing music is the cable. If you have a loose jack or the cable is damaged in any way, it can cause your headphones to pause music.
This problem can also be caused by poor wiring if the wires inside the headphone do not have enough resistance. This causes the sound to stop when you move the headset around too much.
There could also be an issue with dirt and dust preventing the jack from completely plugging in, causing intermittent audio pauses.
Fix
The first thing to do is check that your jacks are securely connected at both ends of the cable. If they are not, tighten them using a pair of pliers or a similar tool.
To deal with a dirt-covered jack, thoroughly clean the jack with a cotton swab dipped in alcohol.
If this problem persists, then there may be a problem with your headphone's audio output. You should contact the manufacturer for further advice.
2. Auto-pause is Enabled
If the music player's auto-pause feature is enabled, it causes the headphones to pause music after some period of no activity. The music player assumes you are no longer listening and pauses the music until you hit play again.
This feature can be annoying since you will have to keep up some activity on the music player, which may be inconvenient during some tasks, such as working out at the gym.
Fix
This feature can be turned off in your phone or tablet settings. Find the sleep setting or auto-pause on the music player's settings and turn it off.
3. Low Battery on Bluetooth Headphones
If your headphones are paired with an audio device, such as an MP3 player or phone, they will pause playback when the battery is low. They do this in a bid to save more power if the phone is running low or the Bluetooth connection keeps getting interrupted if the headphones are running low.
Fix
The temporary fix for this problem in some devices will be to turn off the battery saver if your phone has depleting power.
If the low battery is in your headphones, the only fix is getting them charged immediately.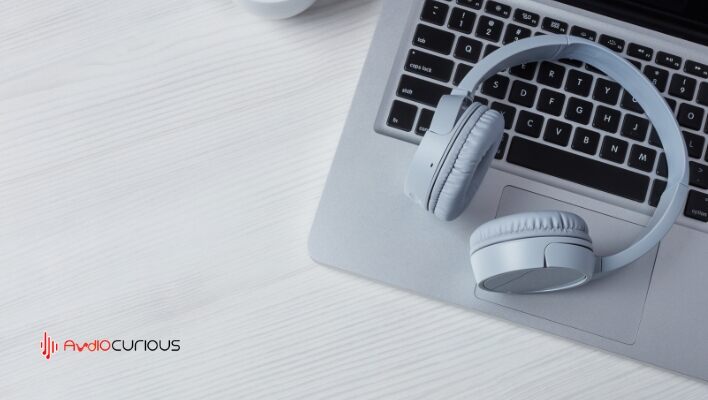 4. Ear Wax or Dirt Caught in the Earbud
Ear wax is a normal part of your ear and can trap dust and debris. Ear wax can also build up inside an earbud, causing the music to stop playing.
It's possible that you have earwax buildup in your earbuds because you don't clean them often enough.
Fix
If you notice dirt or wax inside your earbuds, gently remove it with a cotton swab or Q-tip. If this doesn't work, you may need to take your earbuds apart and clean them thoroughly.
If there's no sign of earwax, the problem is likely caused by something else, such as a dirty or corroded wire or connector on your device.
5. Software Updates
It is common for headphones to pause music when a new software update is installed. This can be as a result of installing an update that is not compatible or one that has a bug.
Fix
If you want to stop your headphones from pausing music when updates occur, follow these steps:
Go to Settings using an iPad or iPhone.
Scroll down to "iTunes & App Store" and tap it.
Tap General and then tap Software Update.
Tap Check Now and then tap Download and Install on the confirmation screen that appears while the update is downloading.
If this does not work, try restarting your device and checking if that fixes the problem. If not, try deleting any new updates and updating again.
6. Internet Buffering
Your internet connection quality is also a factor that can cause your music to pause while you are listening. Steaming videos or music online requires a strong and stable internet connection to avoid buffering interruptions.
Fix
To fix this problem, you can pause your stream for a few seconds to allow the video or music to buffer. After building the buffer, the music should play uninterrupted. If this does not work, you can switch off your Wi-Fi or modem for a few seconds before turning it on again. This should improve the signal and give you better streaming.
If all of these fixes don't work, you will have to get in touch with your broadband provider so they can help you get a better connection.
Note: If you have an Apple device and an AirPod, use AirPlay instead of Wi-Fi whenever possible. This will prevent any issues with buffering while using Wi-Fi as well as when using any other streaming service like Spotify or Google Play Music.
7. Faulty Smart Pause
Some headphones have a feature where the music pauses if you remove them from your head. Likewise, the music resumes if you put them back on your head. Additionally, it pauses your music when you make certain movements or gestures.
While it's a fantastic technology, in theory, it can be incredibly annoying when it becomes faulty and starts interrupting your music as you listen.
Fix
This is how to enable/disable smart pause:
On your device's settings screen, go to "Settings," then tap "Wireless & networks." Select Bluetooth and tap the gear icon at the top right of the screen.
Tap on your headphones' name and select "Bluetooth" from the menu that appears.
At the bottom of this menu, select "Memory" and make sure that "Smart Pause" is turned off.
If you're still having trouble finding it, try searching for it in the settings on Google Play Music.
8. Headphone's Range
Bluetooth devices have a limited range between two connected devices. This range differs depending on the devices, with some going for about 30 feet or thereabout. In case you start approaching the maximum Bluetooth signal range, you will experience dropouts, and your audio will begin pausing.
Fix
The only fix for this problem is to go back within range of the connected device. Alternatively, if the device is portable such as a mobile phone or iPod, you can keep it in your pockets.
Be sure to check your product specifications to know the Bluetooth range of your headphones so that you don't stray too far and get an interrupted connection.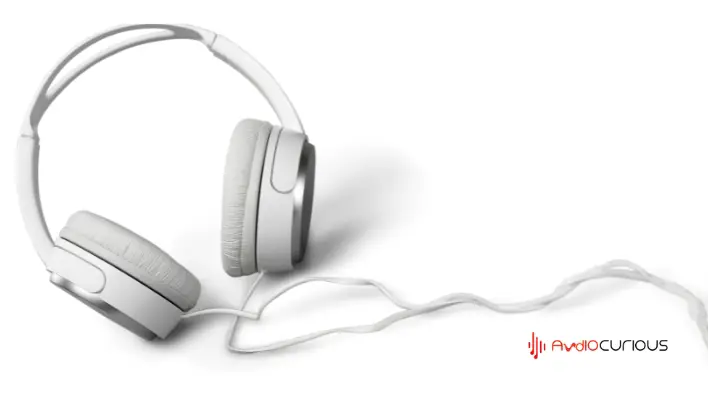 Final Word
Having read the above post, you should have an idea of what's causing the problem with your headphones and how to stop headphones from pausing music. Hopefully, this insight will help you decide the next step to take. You can go through each of the fixes to find which works for you.
Ultimately, if none of the solutions work, it may just come down to a faulty pair of headphones. Damaged headphones aren't always easy to troubleshoot, so if you're having issues with multiple pairs and have no luck resolving them, it is probably time to invest in a new pair. All the best.