Apple Music and Spotify are two of the biggest music streaming services today. They both have millions of users and produce millions of dollars in sales annually. But which one is better?
Apple Music is a service that avails to you millions of songs on top of other audio content and the ability to stream various videos. You can also listen to personalized music stations based on your taste. Apple Music offers on-demand streaming of most songs you own in the iTunes Store without ads or interruptions. The service is available on iOS devices (iPhone/iPad) and Macs.
On the other hand, Spotify is a streaming music service that lets you access millions of songs and playlists in one place. It offers around 80 million tracks, with new releases added all the time. You can listen to your favorite tunes from any device, including your computer, smartphone, tablet or home entertainment system. The Spotify app is available for both iOS and Android platforms.
So, are you wondering which one you should choose? This comparison will provide you with all the information you need to decide which one is right for you.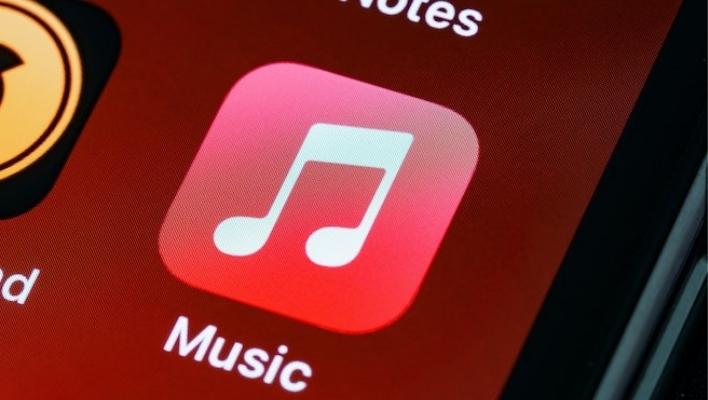 What is Apple Music
Apple Music is a Spotify rival that's only available on Apple devices. It is a subscription-based service offering ad-free, on-demand listening and offline caching. You can stream over 100 million ad-free songs on mobile and connected devices, including Apple TV.
You can download it directly from the App Store if you're an iPhone user. If you're an iPad or iPod touch owner, you'll need to use iTunes to get it up and running. It competes with other services that stream music such as Spotify, Tidal, Amazon Prime, Google Play Music
On Apple music, you can listen ad-free, download songs for offline listening, and create playlists that will automatically play when you flip through your music library.
Features of Apple Music
Apple Music is a great music service with a ton of features that make it easy to use. Here are some of the key ones:
Playlists: You can create your custom playlists with just the right mix of your favorite tracks from any artist or genre. This includes new releases and exclusives available only on Apple Music.
Search for Songs: You get to search for the song you want to listen to or start with one of the top 100 songs suggested by Apple Music. You can also search for artists, albums, or songs based on moods like "party" or "indie".
Songs in iCloud: Apple Music keeps all of its songs in iCloud, so you won't have any issues switching between different devices (like an iPad and an iPhone). Once you upload all of your songs from iTunes into Apple Music, they'll be there forever for you to listen anywhere, any time.
Download entire albums and individual tracks for offline listening.
Connect Apple Music with your existing music library to play any song in your collection or even create a playlist that includes songs from your library as well as curated playlists based on genres or moods.
Use Siri to discover new music, get recommendations, and control music playback on mobile devices.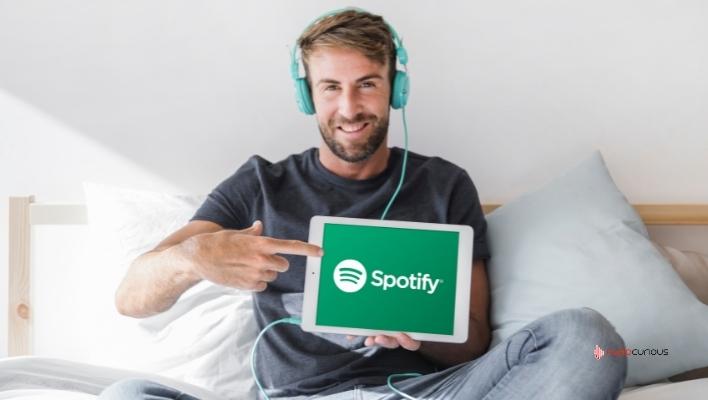 What is Spotify
Spotify is a music streaming and podcasting service that lets you listen to millions of songs, including new releases and chart-topping hits. Listeners can create playlists, share them with friends, and even listen to them offline.
Spotify's music library is available for free on Windows, macOS, iOS, and Android, as well as through web browsers. This gives Spotify users access to over 30 million songs from more than two million artists.
Spotify offers a free ad-supported version of its app, as well as a premium subscription that removes those limitations.
The company's music catalog includes over 80 million songs from various artists, including Drake, Ed Sheeran, and Ariana Grande. The service also offers podcasts from NPR News and other news sources.
Features of Spotify
Spotify has numerous features that make it popular among users. Here are some of the key ones:
An online store where you can buy albums and singles in MP3 format or download them directly from the store (this feature is only available for Spotify premium subscribers).
You can create your own playlists or follow other users' playlists and see what they're listening to. You can also connect with friends to share and discuss their music tastes in real time.
The Spotify app has been designed to be easy to use on all devices, including tablets, smartphones, and computers. You can search for artists or songs by title or lyrics. You can also add albums to your favorites list so you can easily access them later when you're offline.
It also features Spotify Radio: Spotify's own on-demand radio service, available in the United States and some other countries.
A playlist-sharing feature so you can share your favorite songs with others easily (including Spotify premium subscribers)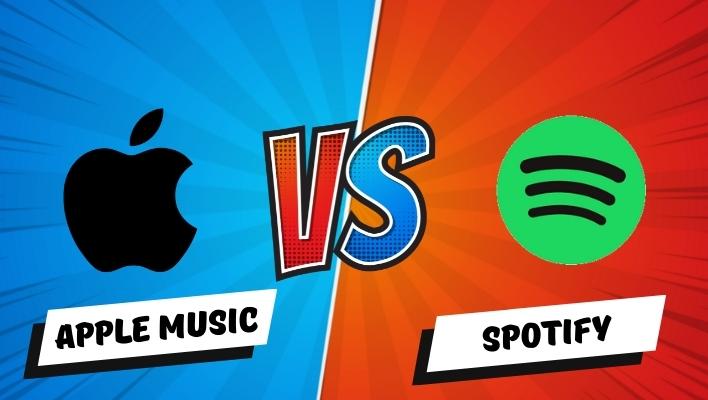 Spotify vs Apple Music: Differences
Pricing
Apple Music and Spotify each offer two pricing tiers that are mostly similar. Apple Music offers a free tier with ads, then a $9.99 monthly subscription that removes ads and the ability to skip songs. For students, you will pay $4.99 and can also get a family plan for $14.99/month.
Spotify's $9.99 monthly plan allows you to listen ad-free and skip songs on demand. They also offer a student tier at $4.99 and a family package at $14.99/month.
Libraries
The Apple Music vs Spotify library are similar in that they both have extensive song catalogs. Apple Music has a wide range of playlists and genres, whereas Spotify doesn't offer as much variety in its library. Apple offers more than 100 million songs in its streaming library, while Spotify has about 80 million songs available.
Additionally, Apple shines because it allows users to create playlists based on their mood or what they're listening to at the moment. If you're looking for a specific type of music, you can search for it in Apple Music and find any song with similar characteristics.
Audio Streaming Quality
Apple Music is the first streaming service to offer high-resolution song streaming, and it can deliver better audio quality than Spotify.
The audio quality you can get on an Apple Music subscription is 320 kbps (kilobits per second), which comes in a Lossless Audio codec. It also offers Hi-Res audio with quality ranging up to 24-bit/192KHz.
Spotify's premium plan gives you access to 160kbps to 320kbps, offering excellent quality audio but less than Apple Music. If you're a subscriber of Spotify Premium, you can access better quality than in the free tier.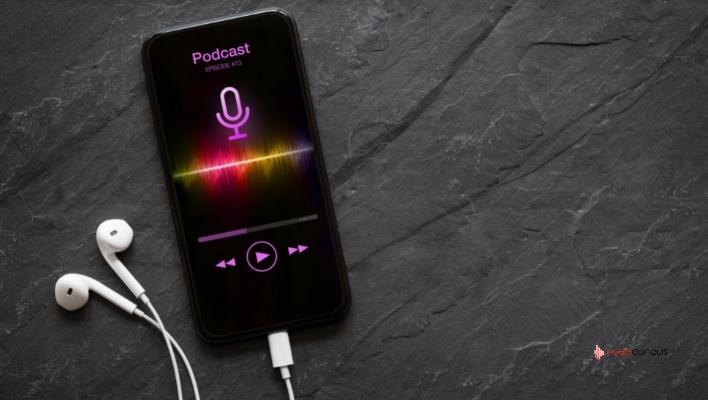 Podcasts
Spotify has plenty of podcasts from all over the world. They have a wide variety of over 4 million podcasts, making it one of the largest podcast platforms. If you prefer listening to podcasts, Spotify is better than Apple Music.
On the other hand, Apple Music has fewer podcasts, with about 2 million. It lacks built-in functionality since podcasts are placed in a different app, making it a bit challenging to access them.
Interface
Apple Music's interface is a bit complicated, colorful, changes depending on the device you are using, and doesn't have all the features of Spotify. For example, unlike Spotify, Apple Music doesn't have a smart DJ feature that lets you create playlists based on your music.
Contrariwise, Spotify has a more user-friendly design and interface that is more minimalistic. It has fewer buttons and is easier to navigate. Both the desktop and mobile apps give you straightforward access to playlists, radio, music browsing and discovery.
Final Verdict
In the battle between Apple Music vs Spotify, it looks like Apple Music is ahead of Spotify by just a bit. Apple Music is fully invested in music and offers it in the best quality available. It is a great choice, especially for those who have Apple gadgets. If you enjoy options, have an extensive music library, and want to discover new music and stream your favorite artists, then Apple Music may be the better choice.
Meanwhile, Spotify is great for those who wish for podcasts, connectivity and community. If you are primarily looking for an easy way to stream your favorite artists without too many complications and share with others, then Spotify may be the better choice.
Ultimately, it comes down to personal preference. You should look for the best provider that fits your needs and preferences.