The idea behind adding external computer speakers is to enhance your PC audio capabilities while allowing you to enjoy entertainment content from different sources such as digital music, web content, etc. The best thing about computer speakers is that they come with an inbuilt amplifier, so they don't draw power from the PC system.
Most sound systems for computers come in a standard pair of stereo speakers, but it is not uncommon to find computer audio systems with up to a 5.1 surround sound setup. Such setups often incorporate a subwoofer that helps add deep bass to your movies as well as video games. So how do you go about adding a subwoofer to computer speakers?
There are many reasons why you may want to add a subwoofer to computer speakers. Regardless of your reasons, the process of adding a separate subwoofer to your computer sound system should be relatively manageable. In this article, we provide you with basic steps on how to add a subwoofer to computer speakers.
Steps for Connecting a Subwoofer to Computer Speakers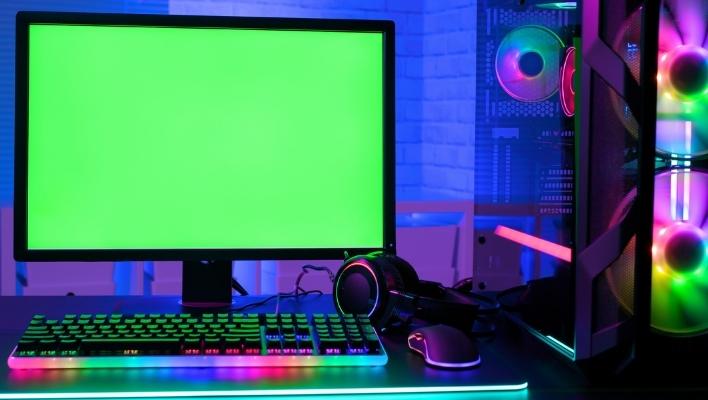 The primary role of subwoofers is to reproduce the low-end music notes and movie soundtracks, thereby adding depth and impact to whatever you're listening to. Adding a subwoofer to computer speakers is a fairly easy task, but you'll need a few supplies and several cables to facilitate the connections.
Step 1
If you're using a stereo sound system, you may want to ensure that each stereo speaker is placed on each side of your computer monitor. For surround sound setups, you'll need to find a spot for the surround channels, preferably behind your sitting area. Like any other setup, the center channel should go below or above the computer monitor.
Step 2
Once you've established a spot for all your speakers, you can go ahead and position the subwoofer on or beneath your workstation/ computer desk. You may also want to ensure that the subwoofer is equipped with both speaker level inputs and outputs to facilitate easy connection. Ideally, these are the same jacks you'll find in a typical AV receiver.
Step 3
Using speaker cables connect your speakers to the corresponding jacks on the back panel of the subwoofer. For instance, if you're using two stereo speakers, you'll need to connect the left speaker to the audio jack labeled left front on the subwoofer. The same case will apply when connecting the right front speaker to the subwoofer. Remember, it is always a good idea to use heavy-duty speaker/subwoofer cable (12 gauge and above).
Step 4
If you setting up a surround sound system, you'll need to follow the same steps when adding the side/rear surround sound speakers. The next thing you'll need to do is to run a cable from the speakers' subwoofer Audio OUT port to your PC's Audio IN port. If you're using just a single pair of computer speakers (left and right stereo speakers) you'll need to run a similar cable from your right speaker channel to the computer's Aux IN jack.
Step 5
At this point, the process of connecting the subwoofer to your PC is now complete. You can now go ahead and plug your power adapter into the subwoofer power jack to complete the setup. You may also consider using a power strip surge protector before plugging the cable into the wall power outlet. Basically, the idea behind adding a surge protector is to protect your speakers and subwoofer against damage from unexpected power surges.
If you're using a laptop, the procedure is basically the same, but for this process, you'll need to get several cable adapters to connect the laptop to the subwoofer. Here are basic steps for connecting subwoofer to laptop;
Get a mini jack and plug one end into a female (dual) RCA adapter. Next, plug the RCA adapter into the laptop headphone output.
The next step you'll need to do is to take a dual male adapter and plug it into the other end of your female jack.
At this point, you can use your subwoofer cable to tap into one end of the female RCA adapter. You can then go ahead and connect the other end of the subwoofer cable to the input port of the subwoofer.
Once the subwoofer is properly connected to the laptop, you can now plug the power cable into the wall outlet and switch on the power.
Before you try out the system, you'll need to fine-tune the audio controls to allow the laptop and subwoofer to operate seamlessly.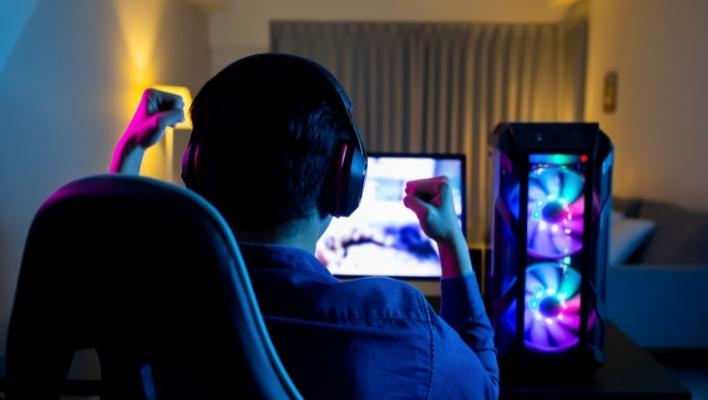 Frequently Asked Questions
Q: Should I add a subwoofer to my computer?
Although you can still use the computer's inbuilt speakers to watch your movies or listen to music, adding a subwoofer can significantly improve the audio performance of your computer/laptop. Furthermore, a good subwoofer is designed to add depth to the low-end sound, which helps enhance the movies' rumbles and explosions. However, adding a subwoofer is not necessarily important if you mainly use your computer for work-related activities such as making video or voice calls.
Q: How should I position a subwoofer when using a desktop?
Considering that bass frequencies are omnidirectional, the position of the subwoofer does not affect your overall sound quality. However, placing the sub near the speakers, preferably beneath your desktop, helps to simplify the installation process. However, can experiment with different placement options to determine which spot delivers the best bass output.
Conclusion
Most people spend a significant amount of time in front of their computer be it at home office or work. Ideally, this is an opportune time to listen to soothing music or watch documentaries in between breaks, and the good thing is that you can always do so in style.
While it is common to just plug in your headphones and play music using the inbuilt speakers, adding external speakers and a subwoofer is a great way of enhancing your overall listening experience. That way, you can sit back and enjoy your favorite music tracks just the way the artist intended.
Furthermore, a good number of people use their laptops primarily for entertainment purposes. As such, it is easy to see why learning how to connect subwoofer to laptop is critical in ensuring that you make the most out of your movies experience.