Upgrading your audio system can be a budget-straining process, but that's the easy part. Choosing the right components and right audio brand is where it becomes more tricky. When it comes to audio manufacturing, Sundown and JL Audio are some of the key players. However, their products' quality varies greatly in terms of design as well as the price range.
Both companies manufacture top-notch equipment for car and home audio, including home theater systems, wireless and portable Bluetooth speakers, as well as equipment for concerts, studios, and cinemas.
For instance, Sundown audio systems provide some of the best features possible to suit any modern user. On the other hand, JL is one of the top audio brands in the world, and it is famous for its remarkable sound systems. Having said that, let's, cut the chase!
Sundown vs JL Audio
Generally, Sundown loudspeakers, especially their subwoofers, can be described as SPL monsters, whereas JL products are designed for musicality. Any audiophile looking to bring their audio system to life can rely on both speaker brands to deliver a dynamic performance, but which of these two manufacturers is superior?
A Brief History of Sundown
Sundown is a premium audio company that was started in the mid-2000s by Jacob Fuller in his garage. His only employee then was his high school friend, but the number of employees has since grown to hundreds.
Today, Sundown has become a force to reckon with, thanks to its commitment to designing highly-valued audio equipment. In addition, Sundown's speakers hold up to the warranty period provided, and most products exceed their lifespan if used properly.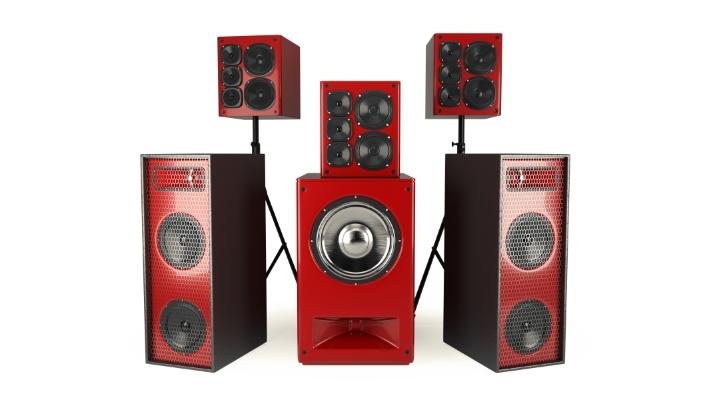 Why Choose Sundown Products?
Sundown speakers and subwoofers are known for their superior quality as well as being incredibly durable. Moreover, Sundown audio components, especially their subwoofers, are some of the most sought after compared to other competing brands such as Skar Audio.
Perhaps one of the reasons why most audiophiles prefer Sundown subwoofers is because of their powerful drivers. The drivers are designed to deliver huge amounts of power, making them the first choice for anyone looking to enjoy the ultimate bass experience.
If you're looking to enjoy incredible bass, then their LCS v.2 and E v.4 subwoofer series should be at top of your list. The subwoofers' unique features allow you to experience a powerful bass performance that feels great both indoors and outdoors. Other audio products produced by Sundown include;
Speakers- Their high-quality speakers are specially designed to deliver unrivaled sound quality. Some of the famous series under their name include the budget-friendly E-series, component and co-axial SA-series, midrange VEX series, the NeoPro v.3 Series, the LCMR series, and the ECX series. In addition, if you're shopping for super tweeters, the BT-R1, GT-R1, and ET-R1 lines of super tweeters got you covered.
Subwoofers- Sundown subwoofers are known for their ruggedness, dependability, and impressive low-end response. Other than LCS v.2 and E v.4 series we have mentioned above, you may also want to consider their shallow mount SLD series, the SD v.4 NEO and SA Classic subwoofer series.
Other variations include the DVC SA v.2 series, X v.3 series, as well as the Z v.6 and NS v.5 subwoofer series. You can also opt to go with their unique U series that utilizes a standard suspension woofer design for an improved mechanical excursion.
Amplifiers- Sundown amplifiers are not only high-performance amplifiers but are also highly reliable. For instance, the SALT series amplifiers feature an advanced heatsink design for optimum power and enhanced efficiency. Other notable amplifier series include the SAEv3, SDX, SFB, SIA, as well as the SAZ-1500, which was released to commemorate its 15th anniversary.
Accessories- Sundown manufactures nothing but the best add-ons to compliment your home and car audio applications. The accessories include power cables, RCA interconnects, sound deadeners, fuses and fuse holders, ring terminals, among others.
Advantages of Sundown over JL
Competitive pricing
The speakers use high-quality materials
Highly durable- the speakers remain in tip-top shape even after many years of heavy use
Incredible customer service
Universal compatibility
Disadvantages of Sundown Audio Products
The durability of Sundown products may not be the best out there
Some products can be quite challenging to install, especially for newbies
An overview of JL Audio
JL Audio is an American-based manufacturer of speakers and other audio products. It was founded back in the mid-1970s by James Birch and his buddy Lucio Proni. The two used the first letter of their first names to coin the company's name hence the title 'JL'.
The company focuses on producing different categories of high-performance home, car, and marine audio products. Furthermore, they are best known for their high-end home speakers, component speaker systems, amplifiers, subwoofers, as well as audio accessories.
JL audio produces nearly every audio category available, and has excelled in fulfilling every demand of its end-users. Furthermore, their car stereo products are highly rated by car audio installers worldwide, plus the brand is highly favored by audiophiles across the board.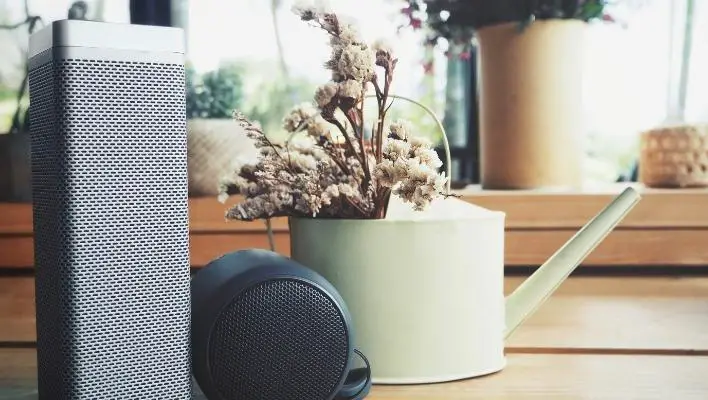 Why Use JL Products?
JL products are some of the best out there, and it is obvious reasons. Their sound quality is incredible with a vast feature-set that makes them ideal for just about any application. In addition, their speakers integrate the latest technologies to provide superior sound quality with very minimal distortion.
Additionally, JL products have a good reputation, and they deliver incredible sound quality at a competitive price range. Furthermore, their attention to detail and well-thought design is sure to appeal even to the pickiest audiophiles.
In addition to the great engineering, JL audio products are designed to take a beating. The speakers and subwoofers come in a heavy-duty construction that can stand up to extended hours of use every day. Furthermore, this construction guarantees you value for your money and great service for many years to come.
Another reason why you should choose JL audio is because of its versatility. JL has a wide selection of loudspeakers, so whether you're looking for wireless Bluetooth speakers or aftermarket speakers for your car stereo, JL has something that will suit your needs and budget.
Some of the company's famous products include;
Car audio products- JL audio offers modern and customized car audio systems to suit your space and budget. These include reference-grade amplifiers specially designed to provide a significant boost to your sound quality. The company also provides some of the best full-range car speaker systems (C7, C3, C2, and C1 series) to allow you to enjoy the best sound possible from your car stereo.
Other than speakers, the JL audio offers a wide range of subwoofers, both ported and sealed, Bluetooth receivers, uniquely designed Stealth boxes, and digital signal processors to let you improve the quality of your overall driving experience.
Home audio products- JL audio provides you with everything you need for your home audio system, from in-room powered subwoofers and in-wall subwoofers to in-ceiling subwoofer systems and wireless audio systems, among others.
Marine audio products- If you've looking to acquire a new stereo for your boat, then JL audio got your back. The company offers a vast collection of marine audio systems and gears to improve your boat sound system. The products they offer include source units, marine receivers, marine speakers, as well as marine amplifiers, and subwoofers.
Powersports audio- If you own a specially designed powersports car, and want to achieve a great-sounding system, then JL audio is the place to be. The company excels in providing marine-rated speakers, which allows them to withstand harsh conditions that your vehicle may be exposed to. Other items you can shop for your powersports car include quality source units, amplifiers, and subwoofers.
Advantages of JL over Sundown
Great portability
Superior sound quality
Effortless installation
Energy efficient
Extended lifespan- their components are built to last
Moderately priced
Your choices are endless
Disadvantages of JL Audio Products
Compared to other high-end brands in the market, the sound quality of JL is lacking
Relatively pricey for budget-conscious users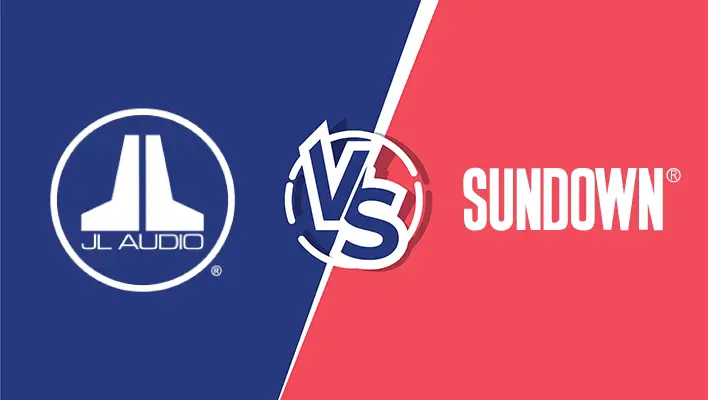 Conclusion
It is only fair to say that both Sundown and JL have exceptionally great audio products, but they each come with unique strong and weak points. However, if you are looking for a brand that will deliver more musicality, then JL is a good choice.
On the other hand, if you're after enhanced output capability, then Sundown products may be a great choice. Sundown speakers are not necessarily pricy, but they excel in providing their users with an enhanced audio experience.
Ultimately, your choice between JL audio vs. Sundown audio will come down to your preferences or what your specific needs are. That said ensure to do your research before you choose the brand that will suit your needs best.