Digital music files have considerably changed the way we stream and listen to music. These file formats have undoubtedly dominated the industry, and the age of physical formats is now a thing of the past. Today, whenever you download or stream music, it is almost certainly it will be in a digital file format like AAC, MP3, FLAC, WAV, just to mention a few.
These files are often compressed into small but reasonable sizes that are easy to download or transmit. Music producers and recording professionals in general, achieve this by removing some data from the original sound recording.
Most formats, like the MP3, use the lossy compression technique, meaning the stripped data cannot be restored. The opposite is lossless compression, which allows you to reconstruct original data without losing any information. In other words, lossless compression is reversible.
In today's article, we'll compare MP3 vs WAV to help you determine which of these digital file formats is best for you. Let's get started!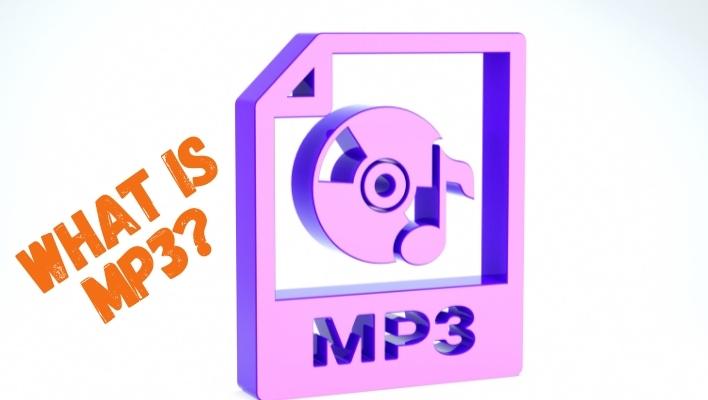 What is MP3?
MP3, initially referred to as MPEG-1 Audio Layer III, is one of the most popular digital music formats. This format uses a lossy compression method to encode music files, thereby allowing you to discard some data permanently. MP3 audio is the commonly used compression method, and it results in a significant reduction in file size.
Whenever you are sharing music or movie files, the bigger they are, the large the storage space is needed and the longer they take to send. This is where MP3 comes in to help make the file smaller, hence reducing the transmission time.
The small file size combined with audio fidelity was the force behind the growth and distribution of music files over the internet in the 90s. Today, MP3 is compatible with just about any music device, app, as well cloud services that are used to play music. Some of the online music services that are compatible with MP3 include Amazon MP3, Google Play, etc.
Before we discuss the difference between MP3 and WAV, it is important to first understand how MP3 compression works. MP3 works by stripping off (mainly an approximation) sound signals considered to be beyond the hearing capability of human ears. The remaining sound is then recorded and transmitted in a space-saving manner.
Compared to uncompressed files, MP3 compression helps to reduce the files up to 75-95% of the original size. For instance, compressing an MP3 using 128kbps help to reduce the resulting file by up to more than 90% of the original file.
Advantages of MP3
Files are smaller- Compression allows you to make your files significantly smaller, and this means you can store more of the files on your device.
Universal compatibility- Generally, MP3 is compatible with just about any device, and it has been used as the standard for most movie and music streaming sites for quite some time.
Unlimited options- with MP3, you can use plenty of bitrates to achieve different audio quality.
Disadvantages of MP3
Irreversible data loss- MP3 is lossy by nature, and as such, some audio data is lost permanently during compression.
Unwanted noise-There is also an increased possibility of introducing undesirable noise, especially when compressing artifacts.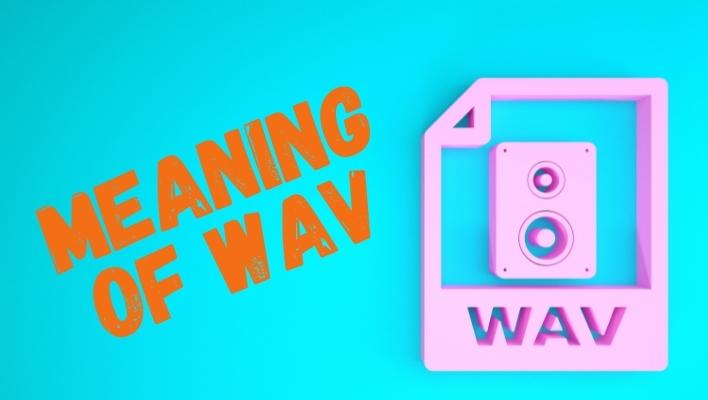 Meaning of WAV
Waveform Audio File Format, or simply WAV, is a high-quality digital file format that is mainly used to store audio bitstream on PCs. This file format is usually uncompressed and is the standard format for storing files on Microsoft Windows systems.
WAV audio files contain uncompressed audio, but it is not uncommon to find compressed versions. This means that WAV files are considerably larger and require more storage space. This is because the uncompressed files retain all the data from the original source files.
WAV is the most preferred method for storing data by professional users since it provides maximum audio quality. However, WAV files can still be easily manipulated and edited using appropriate software. The only downside of WAV is that the files are quite big, with some requiring as much as 4GB of storage space.
Advantages of WAV
Better quality audio-WAV is lossless by definition. Lossless compression helps keep almost all of the original data, and this tends to make your audio quality sound much better.
Best for editing applications- WAV is the most preferred file format for editing applications that require the user to retain all of the data intended upon editing. This includes editing music videos, editing pictures, etc.
Ideal for recording projects- Apart from editing, WAV is also perfect for recording, and it has been used as the industry standard for recording applications. For instance, you can use WAV while creating podcasts at home to help retain as much detail as possible.
Disadvantages of WAV
Large file size- When it comes to MP3 vs WAV file size, the latter is significantly larger. The increased file size can be a problem, especially when you're storage space is limited. In addition, sending WAV files can be troublesome.
Limited compatibility- While WAV is used across the board, it is not uncommon to find applications that don't support this file format. For instance, it is practically impossible to upload a WAV video directly on YouTube.
MP3 vs WAV sound quality
When compressing data such as streaming MP3 music or storing any audio bitstream on your PC, you'll often need to make a trade-off between the anticipated file size and the resulting sound quality. As we have already mentioned, MP3 files are considerably smaller since they have been compressed and, in the process, lost some data.
On the other hand, WAV files are often uncompressed, and as such, they contain more data than their MP3 counterparts. This is directly related to the file size, but it could also have an impact on the quality of audio and editing options.
So is MP3 better than WAV? Well, we'd say it depends. MP3 files are not always better than WAV, and vice versa. Although a majority of WAV files are lossless, some are compressed, meaning they have been stripped of some data.
Most people believe that WAV files offer better audio quality, but the case may be different if the file has been compressed. WAV format is best for storing uncompressed files, or music files that require high-quality recording.
On the other hand, MP3 does not provide poor quality, only that WAV is more advanced. You can think of the two as two films, one showing in higher resolution and the other one being offered in a lower resolution.
The film using high-resolution streaming will definitely offer more details than the same film streaming using a much lower definition. WAV helps to retain as much data as possible, and this means they offer finer details. No doubt this translates to more storage space, but it is often a worthy undertaking.
On the flip side, MP3 files often lack the audio quality of their WAV counterparts, but this does not mean that the former offers bad audio files. There are still quite a good number of MP3 files that offer great audio quality, especially those encoded using a higher bit rate. For instance, a 320 kbps MP3 is usually sufficient for high-end audio applications such as mixing music in big venues.
Both WAV and MP3 are used for professional applications, but the latter is the more commonly used format, and it is for obvious reasons. For instance, MP3 offers a faster streaming rate, and it is also the most ideal option when you need to store a lot of files.
In ordinary circumstances, WAV comes in a larger file size than MP3 since it is not always compressed. For example, a lossless WAV music file will require more storage space than an equivalent compressed MP3 file. In addition, MP3 contains less data within the files, and in some cases, the files can be up to 80% smaller than a similar WAV version.
Now, just how much more compressed is MP3 vs WAV? Generally, MP3 offer bitrates that ranges from 96 kbps and 320 kbps. The higher the bitrate, the bigger the file, and the better the audio quality. On the other hand, WAV files are often uncompressed, but you can encode them using different coding formats to reduce their file size.
Conclusion
The choice between WAV vs MP3 files is usually subjective and a judgment call for everyone to make. For instance, the sound quality may vary depending on the quality of the speakers or headphones you're using. In addition, when comparing the two, there is more to the two sound formats than just audio quality, and there is a huge range of applications when MP3 or WAV is preferable.