Bluetooth has become a part and parcel of our daily lives, and we cannot deny the convenience that comes with wireless connectivity. Bluetooth-enabled devices provide excellent sound quality, and they are designed to minimize signal interference with other connected devices.
This is made possible by the use of an underlying audio technology called a codec. The work of Bluetooth codecs is to help encode and decode digital audio information into a specified format. Bluetooth codecs also help lay the groundwork for the transmission of audio data from a source (e.g. smartphone) to the end device (e.g. headphones).
Some of the first examples of these Bluetooth codecs to feature in the market are aptX and LDAC. Sony is the driving force behind LDAC, and is used extensively on most of its Bluetooth products. On the other hand, aptX is part of Qualcomm's aptX family of codecs, and it is supported by a wide range of mobile phones and other wireless devices.
But how exactly do these Bluetooth codecs differ, and which products do they support? Let's explore this further!
Comparison Table
aptX
LDAC
Word depth
16-bit
32-bit
Sampling rate
44.1 kHz
48 kHz
96kHz
Bit rate
325 Kbps (@ 44.1 kHz)
384 Kbps (@ 48 kHz)
990kbps
Compression ratio
4:1
3:1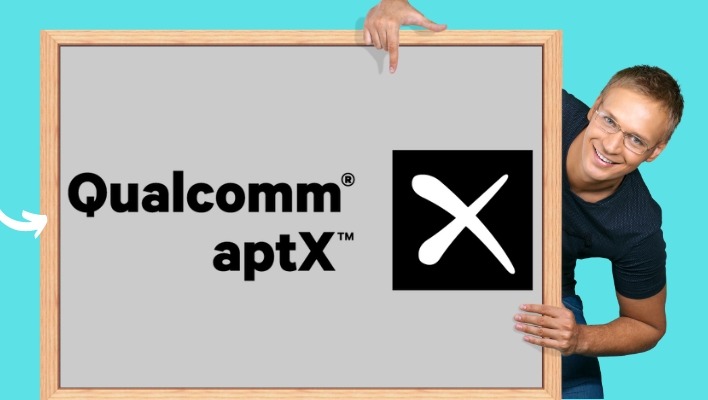 aptX Audio Codec
aptX is a proprietary audio codec developed by Qualcomm to provide high-quality audio over a Bluetooth connection. This tech uses a form of lossy data compression to reduce the amount of data required to transmit high-quality audio.
In other words, aptX is designed to improve the sound quality of Bluetooth audio transmissions by reducing the amount of audio data that needs to be transmitted, while maintaining the original audio quality.
On average, aptX utilizes a compression ratio of 4:1, which implies that it helps to reduce the audio signal by 75%. What's more, this codec supports a bit rate of 325 kbps and a sampling rate of 48 kHz, which delivers higher-quality audio.
The idea behind aptX is to provide an advanced audio compression technique, which help deliver high-quality audio that is virtually indistinguishable from the original source material. This means that you can use your wireless devices to stream CD-quality music while improving the overall listening experience.
Furthermore, this codec is designed to minimize the audio delay (latency), making it ideal for applications such as gaming and videos. When it comes to compatibility, aptX is supported by a wide range of audio devices such as smartphones, tablets, laptops, etc. The best part yet, this tech does not require much power, so it is suitable for use with portable devices such as wireless speakers and headphones.
Which Devices Support Aptx?
As we have mentioned, aptX offers universal compatibility, and it is supported by a wide range of Bluetooth devices, including smartphones, headphones, tablets, and laptops. Some of the specific examples of audio devices that support aptX include;
Samsung Galaxy S9 and above
LG V30 and above
Google Pixel 2 and above
Sony Xperia XZ2 and above
OnePlus 6 and above
However, it is also important to note that not all Android devices that offer Bluetooth support aptX. As such, it is always a good idea to counter-check the specifications of the specific device you're interested in to ensure that it can accommodate this codec.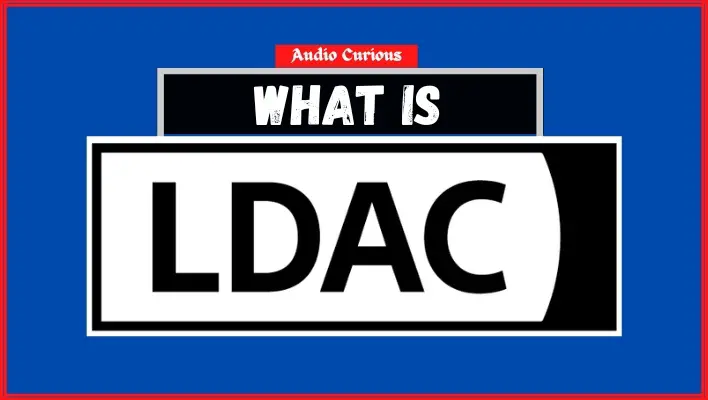 LDAC Audio Codec
LDAC is a Sony proprietary codec that allows users to stream high-resolution audio over Bluetooth. Technically, it is one of the most efficient audio technology thanks to its higher data rate of up to 32-bit/96kHz.
According to its specifications, LDAC is designed to deliver up to three times the data information transmitted over Bluetooth. This is attributed to its efficient data coding method, which helps to optimize the transmission of audio signals.
To get the most out of this codec, you'll need to invest in devices (headphones, sound bars, wireless speakers, etc.) that are compatible with LDAC. You'll also need to ensure that your music source supports the LDAC codec.
When LDAC was launched first, it was purely made for Sony products. Today, more and more brands have adopted the tech, but it is still predominantly supported in Sony devices. However, any brand looking to incorporate LDAC on its products must seek permission from Sony before implementing it.
When it comes to smartphone compatibility, this codec is supported by any phone with Android Oreo (8.0) and above. Now, to determine if your mobile phone is compatible with LDAC, all you need is to activate the 'Developer Options' from the phone's settings menu using the following steps;
Go to the 'Settings' menu
Scroll down to 'About phone'
Next, tap on 'Build number' for seven times until you get a prompt message stating 'you are a developer'
Return back to 'Settings' and select 'Developer options'
Tap on 'Bluetooth Audio Codec' to see if LDAC is among the supported codec on the drop-down list.
Which Devices Support LDAC?
LDAC is supported by a variety of Sony products, including Sony smartphones as well as Sony headphones and speakers. And much like its aptX counterpart, LDAC is supported by some third-party devices and portable music players, but Sony still has the lion's share. Some of the Sony products that support this codec include;
Sony Xperia smartphones- For instance, Xperia 1 II and Xperia 5 II are good examples of Sony smartphones that support LDAC.
Sony headphones – e.g. Sony WH-1000XM4, SonyWH-1000XM3, Sony NW-H800, and Sony LSR-H800.
Sony wireless speakers – Sony SRS-X9, Sony SRS-X99, Sony NW-GS , and Sony LSR-GS
Sony home theaters – e.g. Sony HT-A9 High-Performance Home Theater System
Other audio brands that have endorsed LDAC and incorporated the tech in their products include;
Audeze – most Audeze products support multiple Bluetooth codecs, and LDAC is no exception.
Fiio –e.g. M11 Pro music player supports this codec
iFi – e.g. Zen One Signature DAC
Oppo – e.g. Oppo Enco X2 are some of the newest earbuds to add LDAC in their settings.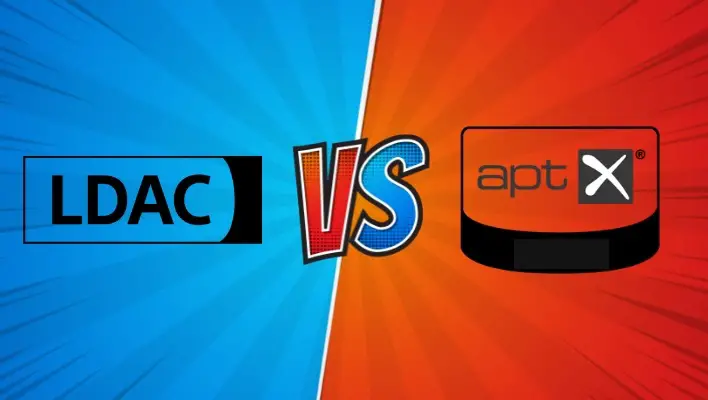 aptX vs LDAC
aptX and LDAC are popular among audiophiles across the board, but how do they stack up against each other? And what is LDAC in headphones? Generally, both codecs are some of the most commonly used audio streaming codecs used in Bluetooth applications.
However, as we have already seen, aptX allows you to stream high-quality audio with a fixed bit rate of 325 kbps over Bluetooth up to 16-bit//48 kHz. On the other hand, LDAC transmits audio at the rate of 990 kbps up to 32-bit/96kHz.
This implies that LDAC can transmit more data than aptX, which results in higher audio quality. Furthermore, LDAC provides up to 3 times the transmitted data for an improved wireless listening experience.
What's more, LDAC facilitates the transmission of high-resolution audio signals, and it is one of the certified codecs for 'Hi-Res Audio Wireless'. However, despite its high-performance design, LDAC is lossy, so some audio data is lost permanently during transmission. That said, it is a worthy compromise, especially if you're looking to enjoy higher-quality audio.
On the other hand, Qualcomm's aptX is lower quality than LDAC, but it still beats the standard Bluetooth (SBC) transmission, which streams at 328kbps. And much like its Sony counterpart, aptX is not loseless, which means you might not hear every bit in your music file.
Overall, if you are looking for a Bluetooth codec for regular streams on YouTube or standard music streamers, then aptX is the best recommendation. In addition, it is the best choice for mobile game applications since it offers stable and low-latency audio quality.
On the other hand, LDAC is the ultimate winner when it comes to the best audio quality. In addition, this Sony wireless audio codec is best choice for higher-quality music applications, making it suitable for audiophiles looking to enjoy the best audio quality.
Parting Shot
That brings us to the end of our in-depth analysis of these two popular Bluetooth codecs. LDAC and aptX come with improved performance, but you may want to check their compatibility with both the source and end device. If your kit supports both codecs or you happen to use either of these Bluetooth codecs, please let's know about your experience in the comments section.