QSC and EV are among the most popular speaker manufacturers in the world. If you're considering purchasing powered speakers, these two are a great option to consider.
QSC is a well-known brand that has been producing high-quality speakers for many years. Their QSC K10 line is one of their most popular models, but they also have other lines like the CP, K and KW series, which are also quite popular.
Likewise, EV is also a well-known brand, offering several different lines of high-quality speakers that are very popular. Some of their bestselling models include the ZLX and ELX, which all have great reviews and praise from users around the world.
Both companies make outstanding speakers with excellent performance across the board. They also sell at affordable prices, so they're definitely worth looking into if you need a new pair of speakers. This article will help you determine your best option between the QSC vs EV powered speakers.
QSC Speakers Overview
QSC is a leading manufacturer of high-performance loudspeakers and studio monitors for pro audio applications. Established in 1968, QSC has grown over the years to become one of the most respected names in professional audio.
QSC's products include three distinct product lines: KW Series, CP Series and K Series. The KW Series consists of the KW122, KW152, and KW153 powered speakers and a wide range of powered subs. The QS-CP Series features CP8 and CP12 power speakers. The QSC-K Series includes the K8.2, K10.2, and QSC-K12 power speakers.
QSC's products are used by professionals around the world in almost every industry imaginable. They include film, television, radio broadcast, live performance venues (as well as recording studios), and sound reinforcement in churches, nightclubs and large venues such as stadiums and arenas. It also includes Live sound reinforcement for artists, DJ applications for DJs who don't want to carry their mixer on stage with them at concerts or festivals, etc.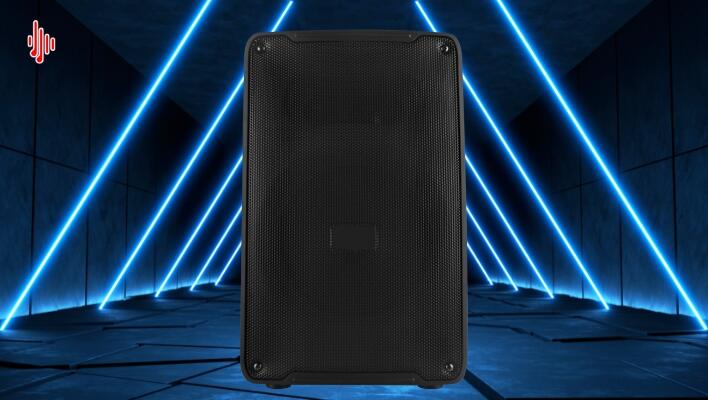 Features of QSC Powered Speakers
Some of the many features of QSC powered speakers include:
1. Materials
The speaker cabinets are made of high-quality MDF (Medium Density Fiberboard) with a soft wood veneer, which is a kind of wood resistant to moisture, insects and other external factors. Thus, the speakers can be used for a long time without any damage.
2. Speaker Box
The speaker boxes are made of MDF, have good sound quality and acoustics, and have a beautiful appearance.
3. Power Amplifier
The power amplifier has an integrated class D amplifier with high efficiency and low heat generation, which can produce high output power with low distortion. Its performance is stable and reliable over the long term.
4. Frequency Response
These speakers can respond to different sounds at all times since they have a wide range of frequency response. Therefore, you can enjoy the music you like at any time or place you want.
5. Large cone and Dispersion
QSC high-quality speakers are built with a large cone area and excellent dispersion characteristics. This means you will hear clear sounds no matter where they are placed.
6. Connector Type
These speakers come with two types of connectors. The first one is a standard audio input plug, and the other is an RCA connector.
Pros and Cons of QSC Powered Speakers
Pros:
QSC speakers are compact and can be placed anywhere in the room.
They have a wide range of frequencies.
The speakers in most of the series are lightweight and portable. This makes them ideal for DJs who do not want to sacrifice sound quality to their performance space.
Most of these speakers have a built-in mic, allowing you to use them without purchasing an external microphone.
Cons:
QSC speakers' price is quite high, but they sound great.
The speakers can be easily damaged if you don't care for them properly.
EV-Powered Speakers Overview
The EV(Electro-Voice) powered speakers are designed to provide you with the best possible sound quality at an affordable price. These speakers are designed to work with any audio source or home theater system, including MP3 players, CD players, DVD players and more.
The EV powered speakers come in various styles, so you can find the perfect one for your home. Whether you want a large sound bar or a smaller floor-standing speaker, they have the right speakers for you.
Electro-Voice features model series such as ELX200, including ELX200-10P,12P and the 15P. The Evolve Column features the EVOLVE 30M, 50 and 50M. Among its most popular lines is the ZLX series, which features the ZLX-12 and ZLX-15.
Electro-Voice has been an industry leader for more than 90 years, delivering quality products designed to offer reliability, durability and ease of use. It is the leader in high-performance, closed-box loudspeakers. Electro-Voice's high-performance products are used in a wide range of applications, including:
Broadcast, recording and post-production studios.
Live sound reinforcement systems.
On-stage touring sound systems.
Commercial kiosk and information display systems.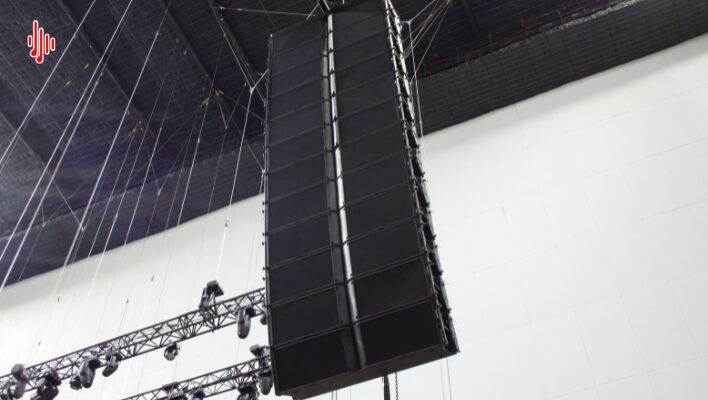 Features of EV Powered Speakers
EV powered speakers have a lot of features that make them an excellent choice for any application. Here are some of the best:
1. Bluetooth compatibility
This feature allows you to play music from your smartphone, laptop or other Bluetooth devices.
2. Reverb and bass boost
These features allow you to increase the amount of bass and reverb in your music without affecting the quality or clarity of sound. You can also adjust the level of both parameters separately if needed.
3. Built-in EV Microphones
EV has designed an innovative microphone array that delivers exceptional performance at an affordable price. These microphones are used with your EV speakers to provide you with the best sound quality possible.
4. Versatile
The EV powered speakers can be used in a variety of ways. They are ideal for creating an acoustic environment in your home, office or any other room you want.
5. Voice synthesis technology
These speakers use advanced voice synthesis technology to produce a rich, full sound that will fill your entire room. This is thanks to the advanced digital signal processing that makes these speakers much more powerful than traditional powered speakers. Even when they are at low volumes, you will still hear crystal clear vocals and crisp highs.
6. Great bass response
The EV powered speaker system has a fantastic bass response that will make your music sound great no matter what type of music you listen to. You can adjust the bass output level on each channel separately to fine-tune the bass for each song. The bass is also adjustable from 0-40 Hz, which means you can get just the right amount of bass for your specific tastes.
7. Easy installation and setup
These speakers have been designed with a unique low-profile design. Thus, they will fit easily into any space. They come with everything needed for easy installation and setup, so it takes only a few minutes before you have them up and running in your home or office.
Pros and Cons of EV Powered Speakers
Pros:
Great sound. The Electro-Voice speakers are known for their clarity, bass, and treble. They are loud and have a powerful sound with no distortion at all.
Great for live music. These speakers are perfect for live performances where you need to be able to hear every detail.
They're very affordable. These speakers aren't that expensive compared to other brands, making them an affordable option for many musicians. They will give you the best quality of sound possible at reasonable prices.
The Electro-Voice speakers are among the most popular in the market and have a good reputation.
The speakers can be used for both indoor and outdoor purposes.
You can use these speakers for different purposes, such as listening to music, watching movies, gaming etc.
Cons:
They don't have much control over the sound. If you want a specific sound from your speaker system, these won't give it to you. You'll have to use an EQ or other effects device to get what you want from them.
Some models are not portable because of their immense size.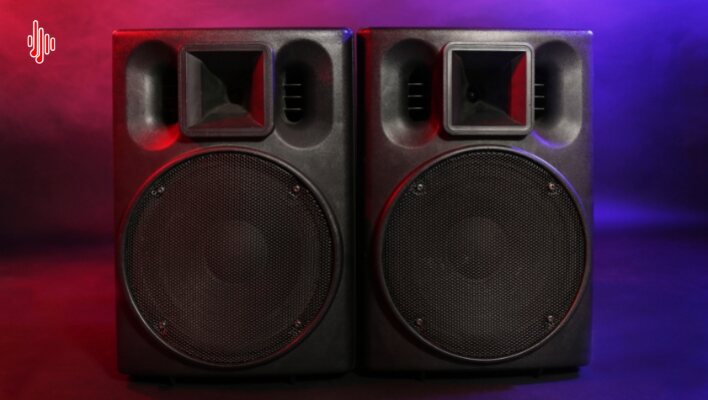 Differences Between QSC vs EV Powered Speakers
There are several differences between EV powered speakers and QSC powered speakers.
EV speakers require more power than QSC because of the amplification used in an EV speaker system.
The QSC speaker system is more compact than the EV powered speaker system because it doesn't have a power supply inside it like the EV powered speaker.
QSC makes some great products, but they cost more than Electro-Voice speakers. Their products are designed with high-end features that make them stand out from other brands on the market today.
EV powered speakers produce less bass than QSC speakers.
QSC speakers have a neutral tone, while EV powered speakers have a warmer tone.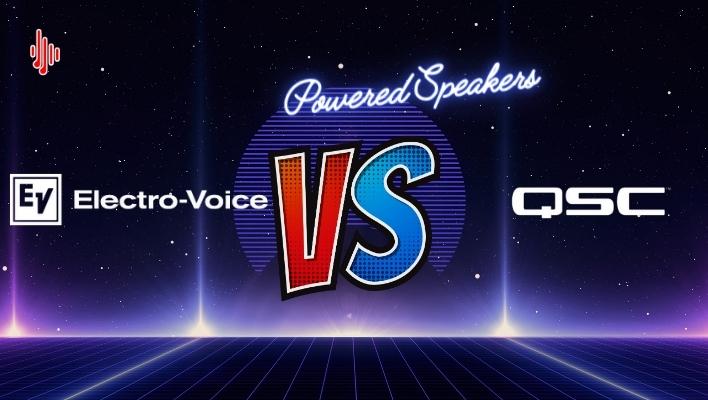 Final Verdict
QSC and EV powered speakers are both excellent choices for your next project. As we have seen, both have their advantages and disadvantages, but if you're looking for a budget-friendly solution, the EV is a better choice.
For smaller rooms where space is at a premium, and you need to get the most out of every inch of your budget, the QSC may be your best bet. The company offers a range of models that start at $499 up to $2999 depending on their size and power requirements. You can also find models with additional features like remote control or wireless connectivity for an additional cost.
On the other hand, if you're looking for something larger than the QSC lineups but don't want to spend too much money, an EV powered speaker might be right for you. These speakers offer power and volume similar to their QSC counterparts while remaining affordable enough for those on a tight budget. The company offers models ranging from $199 to $1599 depending on size, power requirement and other features.
Both speaker brands have lines that offer impressive speakers in a wide range of sizes and configurations. So, you can choose the one that best fits your needs without sacrificing too much sound quality or power output.